Internet service provider, Netflix has extended its services to more than 130 new countries around the world, including India. The company made the announcement at CES 2016 and the services went live at the same time as well. With this global launch, consumers from around the world (in India ofcourse) will be able to enjoy TV shows and movies on nearly any Internet-connected device including personal computers, tablets, smartphones, Smart TVs and game consoles.
"Today you are witnessing the birth of a new global Internet TV network. With this launch, consumers around the world — from Singapore to St. Petersburg, from San Francisco to Sao Paolo — will be able to enjoy TV shows and movies simultaneously — no more waiting. With the help of the Internet, we are putting power in consumers hands to watch whenever, wherever and on whatever device," said Reed Hastings, co-founder and chief executive of Netflix.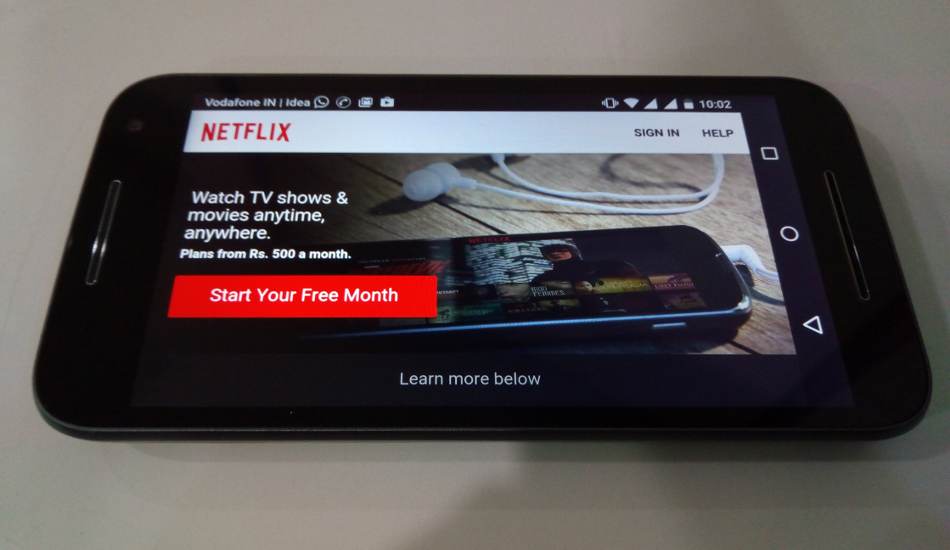 Netflix claims to be world's leading Internet television network with over 70 million members in over 190 countries enjoying more than 125 million hours of TV shows and movies per day, including original series, documentaries and feature films. In 2016, the company plans to release 31 new and returning original series, two dozen original feature films and documentaries, a wide range of stand-up comedy specials and 30 original kids series — available at the same time to members everywhere.
As of now, in India, you can get the Netflix services for free for the first month. Thereafter, you can choose from three different plans – the basic plan costs Rs 600 while the standard version and the premium plans cost Rs 650 and Rs 800 respectively.
There is however no clarity at this point of time about the content available for the Indian viewers as in India there are several restictions on movies and video content that can be broadcasted.