Almost a year ago, Nokia had introduced Symbian Belle mobile OS smartphones with much fanfare. With that, NFC formally made a debut in the consumer smartphone space. While many thought it is some cool Bluetooth based service, several promoters tried to sell it as a magical feature. The fact remains that NFC is very useful and can make our lives more carefree, wireless and comforting.
What is Near Field Communication?
Near Field Communication, also called NFC, is a short-range communications standard wherein two devices bearing inductive circuits are tapped or brought in contact at short range – ideally between 4 cm to 20 cm for data exchange over radio waves. NFC devices operate on the 13.56 MHz Band and can be used to transfer data at speeds of 106 to 424 Kbps.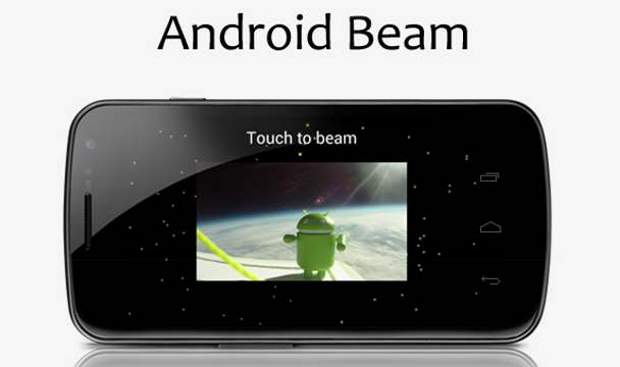 NFC consumes very little power. NFC chips are cheap to manufacture and easy to program for specific tasks such as authentication for making payments using the mobile instead of a credit card.
In a typical scenario information exchange can take place over radio Frequency by simply tapping two NFC enabled phones or using an NFC enabled phone with NFC-enabled tag.
###PAGE###
How does NFC work?
Basically, two compatible NFC devices need to be brought together at a short range radio frequency for exchanging data. NFC certified devices carry an additional inductive chip and follow three modes of operation.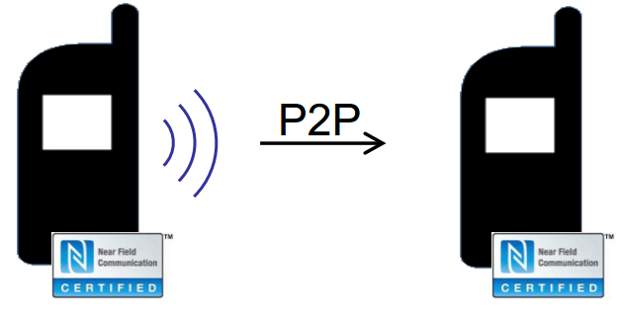 In peer-to-peer mode two active NFC devices, which could be smartphones or other portable gadgets, are meant to exchange data over Bluetooth or WiFi. Basically, it is a two way communication mode. Typically, the peer-to-peer mode allows sharing of business cards, website links, photos, and other Bandwidth friendly data at up to 424 Kbps speeds. The important aspect here is that both NFC devices must bear the same protocol and standard adhering inductive NFC chip with peer to peer mode enabled. That means you can transfer a page you are reading or the Google Maps location you are viewing to another smartphone over NFC with a simple tap.
Next is the reader/writer mode wherein an active NFC enabled phone is used as the reader or the writer for data stored on a passive NFC inductive circuit embedded on a tag or a smartcard. So one can simply tap the active NFC enabled phone on the pre-programmed and data loaded passive NFC tag for fetching stored information. Nokia had introduced Belle devices with the Just Tap application that could detect the NFC tags in the Ra.One movie posters. By tapping the NFC-enabled Belle devices on a Ra.One poster, users could get a link to exclusive multimedia content such as promos, wallpapers and song clips. The important point to be noted here is that the user simply has to tap on the NFC-enabled tag in the poster. The tag is programmed to push a link leading to the content. So typically, it is a one-way communication mode.
Finally there is a card emulation mode wherein an active NFC device such as a smartphone is treated as a virtual card to an external NFC-enabled reader device. The virtual card on the phone acts as a contactless smart card for the NFC-enabled reader. This operation mode is currently being used at the metro and bus station for purchasing tickets, or in fact anywhere that payments have to be made. To make a payment one might have to enter a Password into the device.
###PAGE###
Technological push
Google had implemented NFC modules in its Android 2.3 Gingerbread update and then introduced Google Wallet for using those modules to make payments. A typical PayPass enabled NFC reader terminal could learn that a Nokia 6212 Classic phone has been tapped on it by a CitiBank Master Credit Card owner. Besides that, Nokia has with a production house to offer multimedia content through NFC tags placed in the movie posters of Ra.One. Nokia 701, 700 and 603 came pre-loaded with the Just Tap App to read pre-programmed NFC tags in Ra.One movie posters to fetch a link to exclusive Ra.One movie content.
All major smartphone makes except Apple have been involved in offering NFC-enabled devices in India. Four major handset makers such as RIM, LG, Samsung and Sony are now offering the re-programmable NFC tags in India under their respective brand names. The NFC Tags are rewriteable using specific NFC programming apps for devices. Handset makers are pushing for these tags while ticketing and contactless payment infrastructure is being established and tested in India.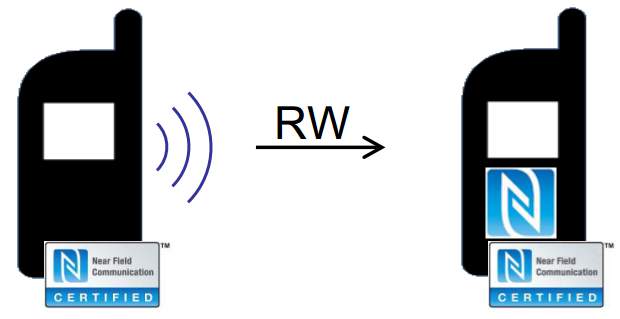 Apart from that handset makers and consumer electronics companies are working on implementing NFC as part of their product range.
Nokia has already announced an NFC enabled speaker accessory called Play 360 and we recently reviewed it as well. The possibilities of using NFC technology standard in day to day life to make our work easier and save time are endless. For instance, you can use NFC tags at your home, office and in the car for enabling different mobile profile settings.
Mobile handset makers are pushing their NFC tags so that smartphone users and even enterprise customers can get familiar with the benefits of this communication standard.
###PAGE###
Challenges ahead
Though this NFC standard sounds way easy to use and program, it brings along a bag full of challenges. On the regulatory level, the government and other important financial bodies of India are working on the proper regulations regarding NFC payments and ticketing. The rules for financial transactions over NFC networks are still being decided.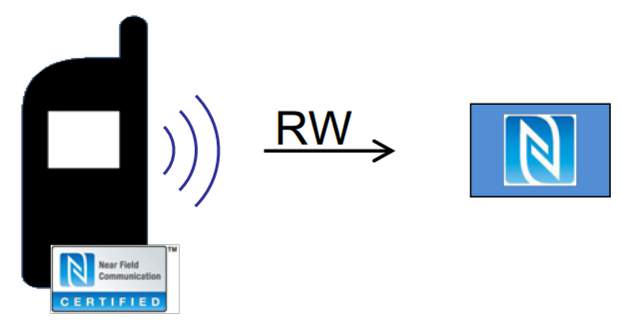 An NFC-enabled Nokia smartphone cannot detect and exchange data with an NFC-enabled BlackBerry or Samsung device. The industry hasn't chosen a standard NFC chip as a result NFC enabled devices are often non-compliant with one another.
The most important challenge is security. The Mobile Indian recently reported about the holes found in Chrome for Android. But NFC Forum responded to that thanking the security researcher and is now working closely to improve security.
Apple has begun testing NFC features with its iOS based iPhone prototypes and we may soon get to see a device that supports NFC. However, only when consumers are comfortable will they eventually use it for contactless payment. Till then, all those banking on the adoption of NFC-based payment will have to wait for consumers to take a leap of faith.