Telecomm Regulatory Authority of India has ruled out the plan of providing free roaming services to mobile phone users in India. However, it has reduced the ceilings for roaming tariffs. Earlier, roaming fee was expected to be abolished from March this year.
According to the ruling sent out by TRAI, the ceilings for roaming tariffs set in 2007 have been reduced from Rs 1.40 and Rs 2.40 to Rs 1 and 1.50 for local and national calls while roaming respectively. For incoming calls while roaming, ceiling has been reduced form Rs 1.00 to Rs 0.75 per minute. The outgoing SMS which earlier was being charged between Rs 3.50 and Rs 1.50 have now been priced flat at Rs 1.50 for STD SMS and Rs 1 for local SMS.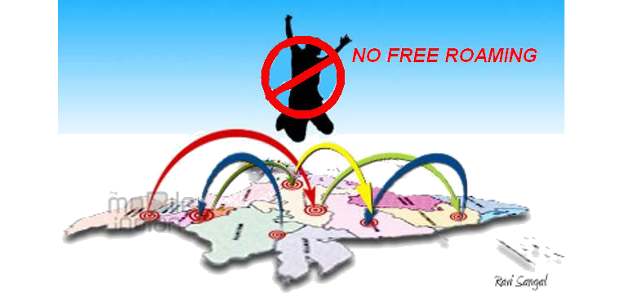 Even though the ceilings have been reduced by TRAI, on ground pricing is likely to remain the same as most of the telecom operators including Airtel, Vodafone, Idea and Aircel are offering roaming services at similar pricing (outgoing STD calls at Rs 1.50 per minute and outgoing local calls at Rs 1 per minute).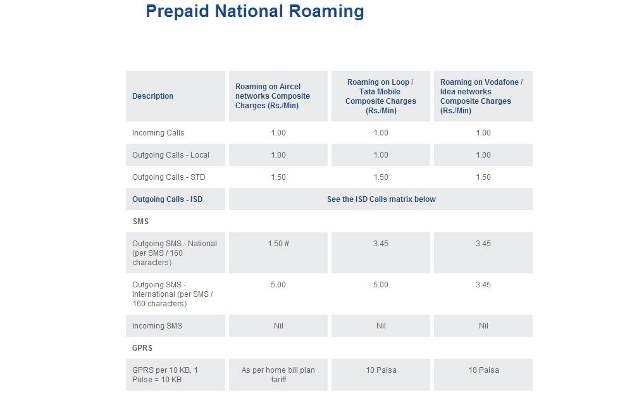 But with the ceilings now reduced by TRAI there will be uniformity in pricing by service providers or telecom operators as the upper limit has now been reduced and most beneficial will be in the case of outgoing SMS which will be charged up to Rs 1.50 maximum for STD and Rs 1.00 for local. Incoming calls will also be charged at reduced tariff form Rs 1.00 to Rs 0.75 per minute now offering more savings.
The telecom operators now with the upper limits being reduced will be forced to offer all services at lower or standard pricing be it on home network or on a different network. But the telecom operators still remain free to provide special rebate to users with the use of STV or special packs for reduced tariffs while roaming, which presently include free incoming calls and per second billing for calls made while roaming outside the home network as well.