We know that Motorola will soon launch the Motorola One Macro in India after the company started teasing its upcoming smartphone in the region. The company now appears to be developing yet another phone, this time with a feature that's growing to be popular among smartphones – a pop-up camera.
Pictures of a mysterious Motorola phone were leaked online. The photos, as shared by /Leaks, shows a Moto phone with near-zero bezels and a thin bottom chin. A closer look at the bottom bezel shows that this is indeed a Motorola phone since it reads "Motorola confidential property not for sale".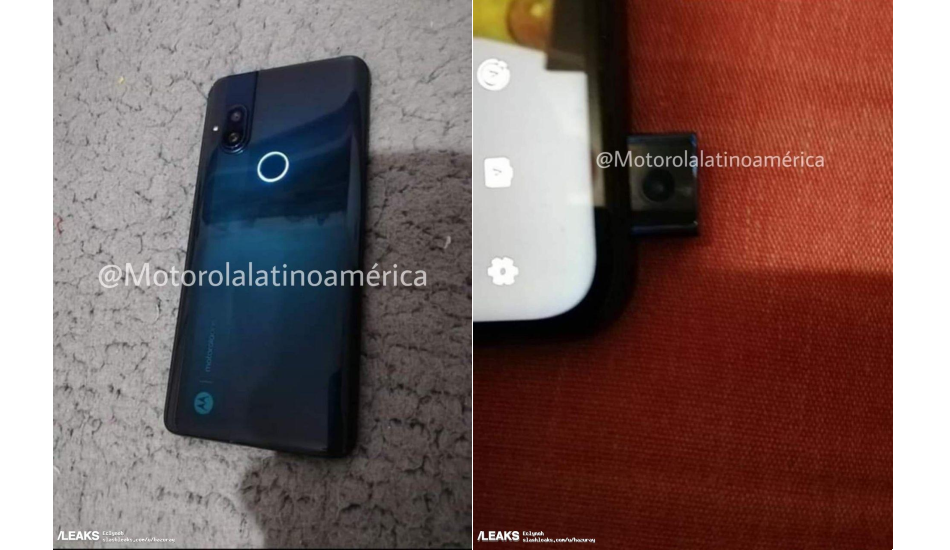 While the picture of the front panel shows an all-screen display, another picture of the device shows what seems to be a pop-up selfie camera. This pop-up camera is located towards the right side of the top edge.
Another interesting thing to note from the pictures is an illuminated ring around what appears to be the fingerprint scanner at the back. This lighted fingerprint circle no longer houses the Motorola logo which is where the company previously used to inscribe it.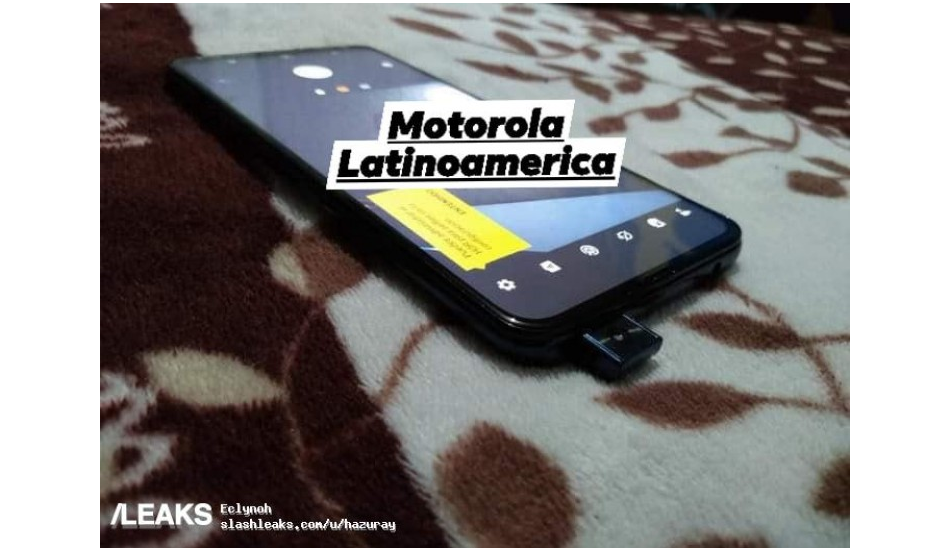 Pictures of the back panel also show a dual-camera setup at the back with an LED flash. The rear side itself has a glossy finish from the glass or polycarbonate back and has a blue-ash green tint that fades to black at different angles. There's a Motorola branding on the left running vertically from the bottom with both the Moto logo and name.
It's unclear whether the phone will launch under Motorola's famous G-series or the more recent One-series. Since the pictures have been watermarked with "Motorola Latino America", there's a chance that the device is already being tested in and around Latin America or might release in the region first.
We hope to know more about the device in the coming weeks.