Muthoot Group, a non-banking financial company, has launched a slew of applications for iOS and Android smartphones and tablets.
The apps will feature investment tips, stock exchange reports, share trading, purchasing of gold and silver coins, ticket booking, travel packages, access to contact details of senior officials and nearest locations of all Muthoot Group branches across the globe. The apps can be download free of cost from the Muthoot Group website (www.muthootgroup.com), Apple iTunes or Android market place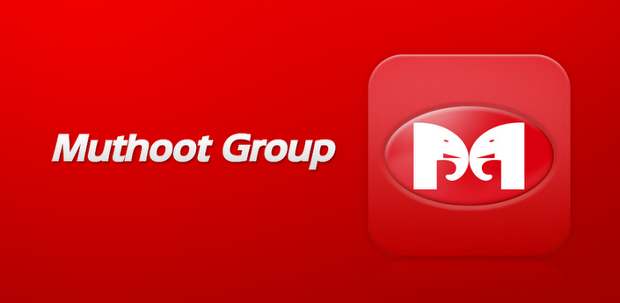 Alexander George Muthoot, director, Muthoot Group, said, "Our endeavour is to provide everyone with new and innovative ways to manage their financial investments and being a customer driven segment, we are always looking for new mediums to connect with people. Digital media acts as a great channel of communication not just for promoting new schemes but also for listening to the customer's requirements and receiving instant feedback."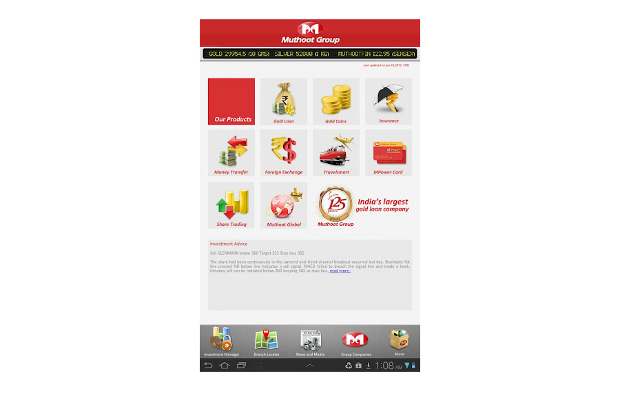 Some of the features of the apps include tips to monitor and manage personal investments including stocks, debentures and other securities. For investors, brokers and traders there will be news about the stock market through NSE, BSE, NYSE and various other international stock exchanges.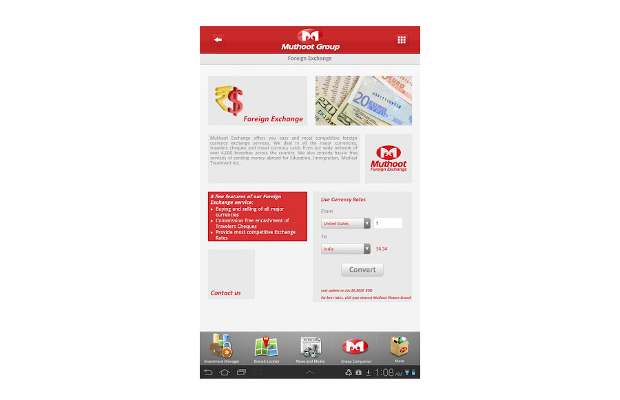 The app will also provide prevailing rates for gold and silver and for various currencies. You can buy gold and silver coins offered by the Muthoot Precious Metals Corporation.
There is also the option of browsing, searching and booking domestic and international travel packages and tickets.
Muthoot Group has also created pages on Facebook, Twitter and Linkedin. The company plans to organize contests wherein people can win freebies including Delhi Daredevils T-shirts, caps, autographed bats and other mementos.