MTS, which recently launched world's first CDMA EV-DO Rev.B Phase II network in Jaipur, has now announced the tariff plans for the service. The basic Rs 629 voucher offers 1 GB usage for a month. However, customers who bought the service within 30 days of launch will get 50 per cent additional data for lifetime, making this a 1.5 GB plan.
The highest priced voucher costs Rs 1,899 and offers 20 GB of data usage over a month, which goes up to 30 GB if bought within 30 days of launch. For medium users, there is an option of Rs 899 plan which offers 3 GB data and Rs 1,359 plan offers 10 GB data (4.5 GB and 15 GB respectively for early birds).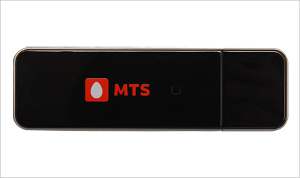 While, this is slightly costlier than the MTS Rev A network which offers 3.1 Mbps speed, it is much cheaper compared to the 3G networks available in the state.
Being CDMA service, it will also have better speeds inside the building as it works in much lower bandwidth in the spectrum band, which means it penetrates the walls of the buildings better.
MTS also offers MTS TV service to its dongle users, which offers live TV and on demand video channels with over 100 Live TV and Video on Demand to a range of news, entertainment, sports and regional channels.