Motorola is working on two Android Honeycomb tablets with different screen sizes &#151 8 inch and 10 inch, Engadget has reported citing sources.
Both tablets are surprisingly codenamed as Fleming. However, one of them carries codename Fleming Emara. Motorola has used Android 3.2 Honeycomb and 4G LTE chips on both tablets. We expect these tablets to be released sometime soon and most likely at the CTIA Enterprise and Wireless event on October 11 in San Diego, USA.
Last week, Motorola was reported already working on Motorola Xoom tablet successor dubbed as Xoom 2. To everyone's surprise, the leaked spy shots mentioned on Engadget reveals that Motorola is working on two Android tablets with different screen sizes.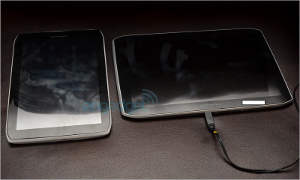 For both tablets, Motorola follows same design approach &#151 metal panel at the back held with screws and angular corners.
The 8 inch display bearing Motorola tablet is dubbed as Fleming Emara. This tablet will feature portrait orientation mostly and will come with Android 3.2 Honeycomb loaded on it. No details about the internal hardware this tablet was revealed but we can certainly spot the cameras at the front and back.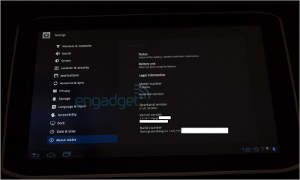 The 10 inch display bearing tablet is codenamed as Fleming and has a landscape orientation. Even this tablet will come with Android 3.2 Honeycomb tablet operating system and will have a 5 megapixel camera capable of HD video recording.
One thing is peculiar is that both tablets will have Start/Sleep/Shutdown button at the back and next to that will be the volume controller buttons. Both models will come in White as well as Black colour version of which we believe that the white editions could be limited to certain regions.