Motorola, the USA-based communications company, said it is in discussion with operators in India for trials of iSIM (intelligent SIM) solutions. The Motorola iSIM platform enables a phone to support up to four IMSI (international mobile subscriber identity) profiles or phone numbers, without changing the SIM card. These numbers could be of one or many operators. iSIM also has a smart dialer feature which allows each button on the keypad to be programmed to dial a particular phone number. It can also be used for sales force automation and for messaging within an enterprise.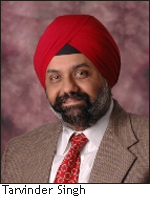 In an email response to Telecom Yatra, Tarvinder Singh, director of marketing and product management, networks enterprise mobility solutions and networks, Motorola India, said, "Motorola iSIM is a flexible and powerful platform that helps mobile operators and enterprises to enable mobile lifestyle experiences effectively and efficiently. It is based on a flexible wafer that can be attached to the subscriber's original SIM providing additional services that can be controlled via SIM tool kit (STK), allowing third party developers to build applications and services."
iSIM comes with a parental control service that can be used to restrict the usage of facilities on the phone at any particular time. The restriction can be extended to particular websites, numbers etc. It also enables secure mobile banking and can be used as a credit card as it has built in secure ID, and also NFC (near field communication) capability.
Singh said, "iSIM provides significant value proposition for end-users and also to various industry verticals like enterprises, banks, financial institutions, telecom, retail etc. It makes it easier for end users to have a seamless experience without replacing mobile device or SIM card."
Motorola's iSIM is compatible with all SIM cards and is a 0.4 mm thick wafer added on a SIM.
Commenting on the response that Motorola has received for iSIM, Singh said, "Overall, responses are positive. It is an innovative way to drive new applications with lower subscriber acquisition cost and low replacement cost while supporting multiple business models."
The company recently announced the commercial deployment of iSIM with Bipper, a Norwegian mobile web solutions company, in the EMEA (Europe, Middle East and Africa) region and it is also running active trials in China.