The Motorola Defy+ is now available in India through two online stores – Flipkart and Letsbuy, for a price of Rs 17,990. Its earlier version – Motorola Defy, was priced at Rs 15,400.
The phone Motorola Defy+ was first announced internationally on 15th August this year. Both in terms of software and hardware, Motorola Defy+ is an improvement over the earlier Motorola Defy while retaining dust and water proof characteristic.
The Motorola Defy+ runs on Android 2.3 Gingerbread with a 1 GHz processor which is said to be 25 percent faster than the earlier Motorola Defy. There is a back facing camera of 5 megapixel and a bigger 3.7 inch display. The battery is also on the higher side at 1700 mAh.
At the price offered, the features seem to be impressive though users may miss a front facing camera. If the users learn to live without the front facing camera, the Motorola Defy+ can prove to be a great choice. Other phones available in the country at similar price points include Sony Ericsson's Xperia Ray and Active, LG's Optimus Black and the Galaxy S from Samsung. Sony Ericsson Xperia Active is the direct competitor with similar features but is more expensive at close Rs 20,000 price.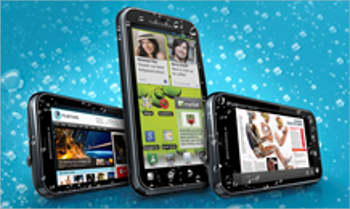 The Motorola Defy+ still looks the same as the earlier Defy, but the sturdy body and design of the phone looks as relevant as it was earlier. The display of the phone is sufficient for most of the smartphones of the category, though users would be happier if the phone was more colourful and brighter than it actually is. It has a slightly industrial feel about it which is not that fashionable.
The MicroSD card of the phone is placed beneath the battery which makes sure it is safe from water, but users need to restart the phone if they want to change it. There is a Groups filter option in the phone, so the users see only those apps which they have used recently, thus eliminating the need to go through endless list of apps all the time.