Since the launch of 3G services in the country, one thing that has enticed people the most, apart from high speed data and internet, is the ability to make video calls.
Like regular calls, video calling allows two persons to talk to each other; the only difference is that they get to see each other while doing so.
But to make video calls you need a compatible device with a front facing camera that transmits what's happening in its field of view to the person receiving the call. You also need a high speed network that allows the mobile device to transmit video along with audio.
Contrary to popular understanding, not all 3G phones are for making video calls. Some of these handsets are meant to use the high speed data network only for net surfing, video downloads and similar things. Meanwhile, there are phones that allow video conferencing along with the features mentioned above.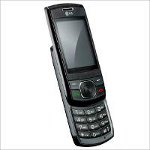 These 3G video conferencing phones, like other mobiles, are available at a wide range of prices.
Since 3G services have just been introduced in India there are many among us who want to try video calling but are hesitant to invest large sums to buy a new device. For such people we have shortlisted four phones that allow video calls and cost less than Rs 5,000:
The cheapest of the lot and the most exciting 3G phone available in India as of now comes at a price of Rs 3,500. LG GU285 is a stylish and sleek slider phone in bold black colour.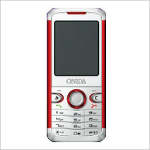 LG GU285 is a 3G phone with a VGA camera at the front and a 1.3 megapixel camera at the back. Along with that, it has a multi format audio-video player, a 176 x 220 pixel TFT LCD display and up to 8 GB of expandable memory. The standard battery delivers 900 mAh and can power the device for 500 hours on standby; while call time depends on whether you are making a video, or a voice call.
Onida F970
Onida F970, which costs just Rs 3,900, is a great looking phone in white with red outlines. Unlike LG GU285, this phone has a candy bar design with angled keys and a circular D-pad in the middle.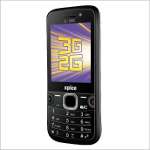 The F970 features a 2 megapixel camera at the rear and a VGA front facing camera for video calling, which goes well with its 5.1 cm LCD display. The phone also features multimedia playback capabilities, and has a memory that is expandable up to 8GB.
Spice G6550
The most unique feature of this device is its capability to operate simultaneously on 2G and 3G bands. In fact, it is the only dual SIM 3G video conferencing phone available as of now. Spice G6550, with a price tag of Rs 4,600, makes perfect sense for people who wish to stay connected on multiple numbers with one phone.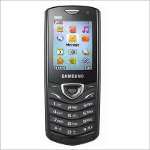 The phone has a 2.2 inch display, which is a good one for this price. It has a 2 megapixel camera with flash at the back and a VGA camera on the front for video calls, apart from a multi format audio-video player. With 4GB expandable memory you can also save a lot of data on this handset.
Samsung Guru 3G C5010
Recently launched by Samsung, it is the guru amongst low cost 3G phones in India – at just Rs 3,500. Samsung Guru 3G C5010 comes preinstalled with Google applications that give it access to the bouquet of Google services such as docs, maps and so on, without the need to open the phone's browser.
Its 2 inch display perfectly complements its video calling feature with a front facing VGA camera. Its 1.3 megapixel rear camera allows users to shoot some nice visuals too, while its multi format audio-video player and up to 8GB storage can guarantee hours of fun for users.