British Automaker MG (Morris Garages) Motor has announced the launch of the iSMART Next Gen car technology in India which will come installed on the MG Hector Internet car later this year. The MG Hector with iSMART Next Gen will arrive in India in June with embedded connectivity solution, maps and navigation services, voice assistant, pre-loaded infotainment content, emergency and concierge services and built-in apps.
MG Motor has announced that the technology has been made possible due to partnerships with Microsoft, Adobe, Unlimit, SAP, Cisco, Gaana, TomTom and Nuance. The iSMART Next Gen technology will be housed inside the 10.4-inch screen on the MG Hector which can be controlled with touch or voice commands. The screen is designed with a vertical interface that allows the driver to control the entire car system and can withstand extreme climatic conditions.
MG Hector iSMART Next Gen will feature an embedded M2M sim which will make the car an always-connected vehicle. The feature has been developed by Unlimit, Cisco and Airtel which have worked on a solution based on Internet Protocol Version 6 (IPV6) technology which is ready for 5G. The Always-connected feature allows users toreceive real-time software, entertainment content and application updates. Customers will be able to download software updates immediately or schedule them for later.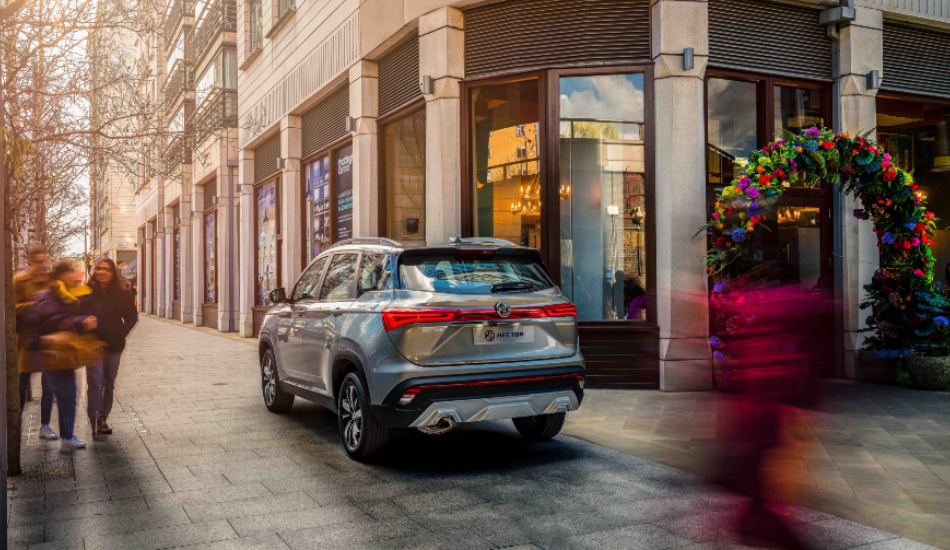 The MG Hector also equips Voice Assist which works on the cloud and head unit to control various features of the car and the head unit. The voice application uses Artificial Intelligence (AI) and Machine Learning (ML) algorithms to open and close windows and sunroof, control the air conditioner and provide navigation. Voice Assist can be triggered by saying "Hello MG".
iSMART also comes with pre-embedded applications including TomTom's real-time navigation, Gaana for music and Accuweather for weather forecasts. It's supported by the iSMART mobile App which scans the car, checks tyre pressure, checks if doors are locked or schedules a service. The App uses driver analytics data to help people drive smarter and is hosted on Microsoft Azure Cloud for securing all of the data.
MG car owners can locate their cars remotely and geofence it which means the car can't be taken out of a predefined zone. MG has set up Pulse Hub, a customer management service centre that enables eCall emergency response.
Speaking about their latest announcement, MG Motor India MD, Rajeev Chaba said "The integration of internet with cars opens up a gamut of features that can ensure a seamless and updated ownership experience for MG customers in India. With an embedded SIM card and OTA, the MG Hector promises to do a lot more over time with constantly-expanding capabilities, to create a seamless driving experience, throughout the life of the car. Furthermore, with the advent of 5G connectivity in India, MG cars will have the potential to add new, breakthrough features to further enrich the car driving experience".