Users of the Mobile Me service of Apple will get an additional 20 GB of storage space in addition to the 5 GB they are enjoying now, according to a report.
Apple has stopped new registrations for the Mobile Me service, a subscription-based collection of online services and software offered by the company, following the unveiling of iCloud service in beta.
This additional 20 GB space will be given to all Mobile Me users who migrate to iCloud for the remaining term of the one year subscription of Mobile Me services.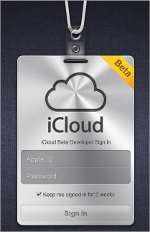 After the one year free subscription term is over users can renew their licences by paying for an additional 20 GB, else they can continue to enjoy 5 GB of free storage space on iCloud for free.
In any case, the service will remain free for Mobile Me users till 30 June 2012, after which they will have to pay for the additional 20 GB. All users who get free storage space will automatically be enrolled under an automatic renewal system which will cost $40 or approximately Rs 1,800 after 30 June 2012.
People who do not wish to use the additional space will have to disable the service or shift to using free services before the end of the term.
Apple has made it clear that it will discontinue services such as iDisk, iWeb and Gallery; users will be able to use these services till 30 June 2012 after which they will be unavailable on iCloud.
Users are advised to take a backup of all their files before the transition is completed as following that they won't be able to access these files anymore.