With atrocities against women rising in India, Mindhelix Technologies has come up with an app that aims to bring help to users when their security is threatened or they are in an accident etc.
Sentinel is a cross platform application and is hence available for all phones including feature phones.
Kallidl Kalidasan, the chief executive officer of Mindhelix, while talking to 'The Mobile Indian' said, "Sentinel is a smart security solution specially developed for women. In times of need, the Sentinel application will send out an SMS and an email to three different mobile numbers and email addresses. The email message also includes a screenshot of the map from where the person sent out the SOS message for better and easy search for the person."
Once installed the application activates the GPS receiver (Assisted GPS in case of feature phones) to track the person's movement at all times. In emergencies, the application sends out exact coordinates both by SMS and email to pre registered numbers so that help can arrive as soon as possible.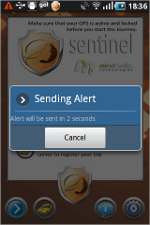 While traveling by a vehicle users can also add its registration number in the application and that too is sent to registered numbers in times of need.
Sentinel application is available free of cost and the only cost associated with it is in terms of SMS charges and GPRS data that the application uses to send out alerts.
Mindhelix has also developed a corporate version of this application that can be adopted by small to large corporations for securing their employees and tracking their locations. The application can easily be installed on employees' phones and can be tracked by the user interface that is handed over to the IT manager of the company. Employees' privacy has been well taken care of with this application as the employee is notified about location tracking and can accept or reject it.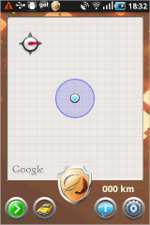 With such a solution, it is easier still for companies to track the status and movements of their employees, especially female employees who work late night shifts in organisations like BPOs.
Aside from the security aspect, the same service can be used to monitor the movement of shared transport by companies, thereby allowing them to make changes and improving their system.
For such services Mindhelix offers the corporate version of the application at a price of Rs 250 per user for a year. This includes all the features of the original Sentinel application. From a security perspective this is a small price to pay.