Microsoft is getting accolades for its Surface tablets and is pitched as Apple iPad's rival but to replicate the success of Apple, it needs to fire all cylinders and achieve what Apple has not achieved – a device for masses.
Microsoft seems to thinking in this direction as it has announced Surface tablet in two variants, one with Windows RT and the other one Windows 8 Pro operating system.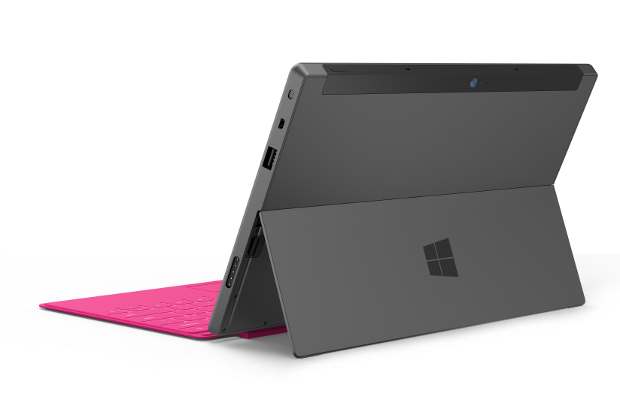 In simple terms, it means that Surface tablet with Windows RT OS will be a tablet with decent computation capabilities which is targeted at mass adoption and the other one with Windows 8 Pro OS will give functionality of a high end laptop which would target high end consumers.
Microsoft has done lot of innovation both on hardware and software front to excite the consumers and take iPad head on.
###PAGE###
Operating system and specs
Windows 8 tablets are full-fledged computers, capable of running both tablet apps and full computer applications. On the other hand, Apple has a dual strategy for iPads which has iOS while MacBooks runs on OS X.
This means, depending upon ones' preferences, one can use Windows 8 OS on a tablet or on a laptop and can use the same set of apps in both the devices.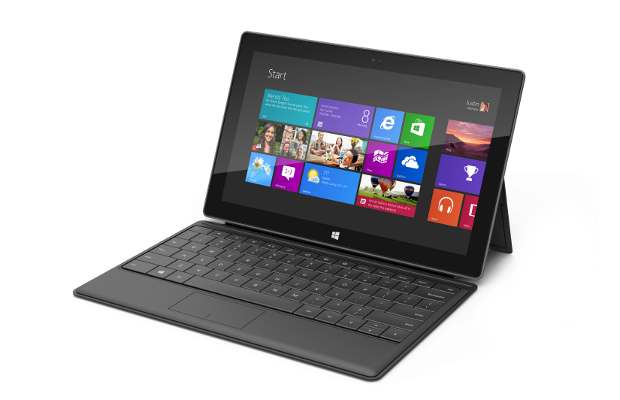 The Surface with Windows 8 Pro operating system will be powered by 22nm fabrication manufacturing process made Intel Core i3 Ivy Bridge chipset. This Surface Tablet has a 10.6-inch touchscreen and will have host of features like USB 3.0 port, mini display port along with storage space which could be between 64 GB and 128 GB. It will also carry a 42 Watt hour battery to power the tablet which is 13.5 mm thick.
The Surface tablet with Windows RT (Windows on ARM) will be powered by an ARM family chipset (unspecified so far). Measuring just 9.3mm in thickness, this Surface tablet is the first PC to come with a special VaporMg casing. The VaporMg process basically intends to take selected materials and mold the metal components to gain the as thin as possible finish on the chasis. At the back, the Kickstand is attached to the body of the Surface tablet and does not add to the weight or thickness.
###PAGE###
Keypad
Surface tablets will come bundled with the Touch Cover and Type Cover accessories. The Touch Cover comes in a colorful lay out with pressure-sensitive technology which senses keystrokes as gestures and allows touch typing faster than the on-screen keyboard on the display.
There is one Touch Cover which sticks to the tablet through a magnetic. The Type Cover is a proper keyboard with tactile keys for traditional typing. These accessories from Microsoft's can vastly improve user experience, especially in case on tablet with Windows 8 Pro OS it can make the tablet a potential replacement for laptop.
On the other hand, iPad doesn't come bundled with any accessory except the battery which hampers the iPad's utility as a true laptop replacement.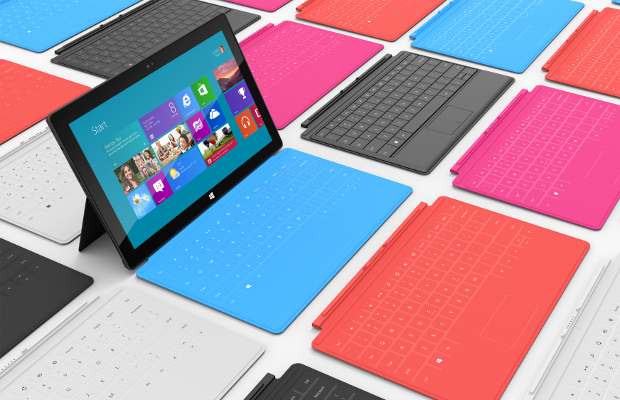 Apps
On the apps front Apple is the clear winner in terms of quality and number of apps but Microsoft cannot be ruled out.
As of now, Windows RT version tablets will only run on Metro apps. A Metro style app is an app built using HTML5 on Microsoft's new application programming interface (API). It's kind of an app-widget. Windows 8 tablets will run older Windows applications along with Metro apps.
Microsoft will have to really work hard on its app catalogue and make sure that older applications are updated to run well on newer touch-driven software.
Price
The most important thing that can make or mar the Microsoft's tablet dream is the price. Microsoft has not revealed the price of Surface tablets but if they want to succeed, Windows RT Surface tablets should be affordable and cheaper than the older iPads while Windows 8 Pro Surface tablet should be priced around the New iPad.