Microsoft is working to bring Windows 8 tablets with higher display resolution.
David Washington, a senior program manager at Microsoft's User Experience Team, explained in an official blog post about support for higher resolution displays in Windows 8. By higher resolution displays, Washington referred to Metro user interface scaling in Windows 8 for tablets, laptops and monitors. Directly addressing the Retina display of the new iPad, Washington stated that Windows 8 tablets will have higher pixel density.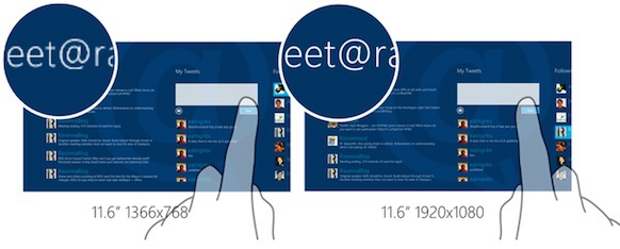 Microsoft's Windows 8 tablets are expected to be revealed in the second half of this year. In a blog post, Washington stated that the majority of Windows 8 tablets will have minimal pixel density of 135 dpi (dots per inch, or the number of dots of colour per inch of the screen).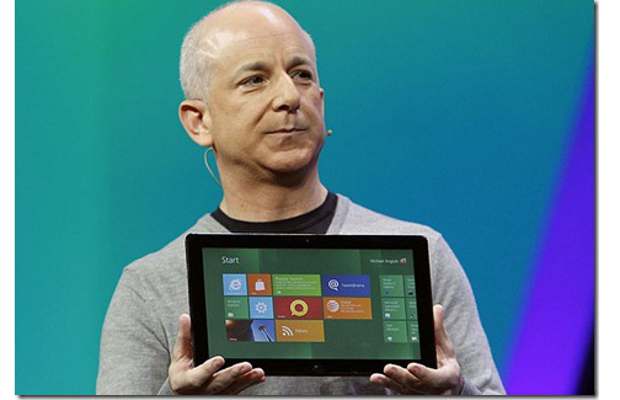 HD tablets will support 1920 x 1080 pixel resolution on an 11.6 inch screen at 190 dpi pixel density. Whereas the quad XGA (2560 x 1440 pixel) resolution tablets with 11.6 inch display with 253 dpi pixel density. Apple's new iPad supports 2048 x 1536 pixel resolution natively, and thereby offers 264 dpi pixel density.
Microsoft has chosen 1024 x 768 pixel as minimum screen resolution and it is believed to be large enough for Metro style apps. Apps need to be developed by considering fixed dimensions or specific form factor. For instance, the apps developed for tablets need to be such that Metro style apps look beautiful even on large screen tablets. That means no apps should ideally appear broken or leave out a lot of empty space.
App developers can scale their applications to suit different screen sizes and form factors in order to show more information. Of course, Windows 8 supports scalable graphics and the new development tools will let developers create and test apps for multiple screen resolutions.