Microsoft has released Xbox Music applications for Android and iOS based devices. It can now be accessed via the web too. Earlier, Xbox Music was available only for Windows powered devices and the Xbox itself.
However, to use the Xbox Music apps, one has to have an Xbox Music pass, which costs $9.99 per month or $99.99 per year. Both the Android and iOS apps allow streaming ad-free music; you can also create playlists that can be synced across your phone, PC, tablet, Xbox, and even on the web.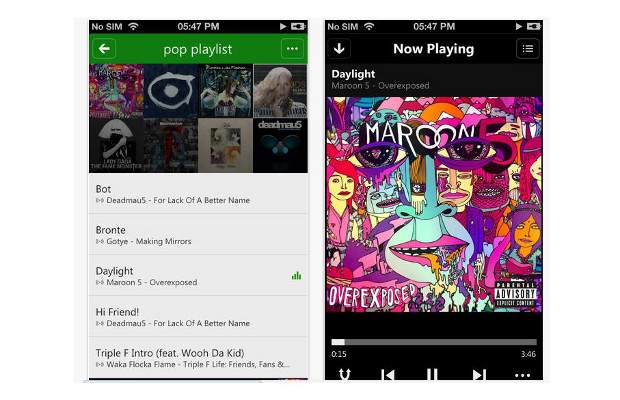 Microsoft has also announced that soon the apps will have the ability to download songs so that one can listen to them offline as well.
However, the Android app has been slammed not only for compability issues but also for various reasons.
"Very limited music app. Hoping it updates soon so it has a wider platform to search and browse like on the actual Xbox," one user commented on the Xbox Music Android page.
"Not signing up for a service that requires ties to a credit card, nor just can't tie to a Facebook or Google+ account. No ability to click and purchase music. No catalogue features. Can't automatically sign in when other Microaoft products already on my phone (eg skyDrive, Hotmail, etc) Bleh," another user commented.