Microsoft has announced a new application development and submission program, where technology professionals and students get to receive Windows Phones.
The program, called 'I unlock Joy', is open from November 1 this year and will continue till March 30, 2012. This program is already open to student developer community which is receiving good traction/response and will conclude on December 18 this year.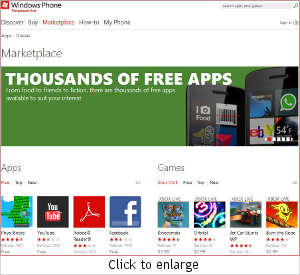 There are four categories, the first one being "SUBMIT & RECEIVE" CATEGORY in which a registered participant submits three qualified Windows Phone application in the Marketplace and gets a chance to receive a Windows Phone. In this category, the application must be distinct and of non-trivial utility value for the application user. A "Spam" or close replicas of existing Windows Phone applications are disqualified.
The second category is "PORT 2 APPS & RECEIVE" where a registered participant submitting two qualified Windows Phone applications in the Marketplace which are ported from existing Android or iPhone applications get to receive a Windows Phone.
The third category is for females where the first 100 registered woman developers who submit one qualified Windows Phone application each in the Marketplace qualify to receive a Windows Phone each. The applications can be based on entertainment, fashion, leisure, sports, recreation or travel themes.
The fourth category is for students, where a student will receive a merit certificate, a Windows Phone T-Shirt and a 2 GB USB Flash drive for 1 app published on Marketplace and a Windows Phone for four published apps.
For any winning entry, the applications submitted should have passed certification testing and published on Windows Phone Marketplace. The application policies and technical certification requirements are available from this link.