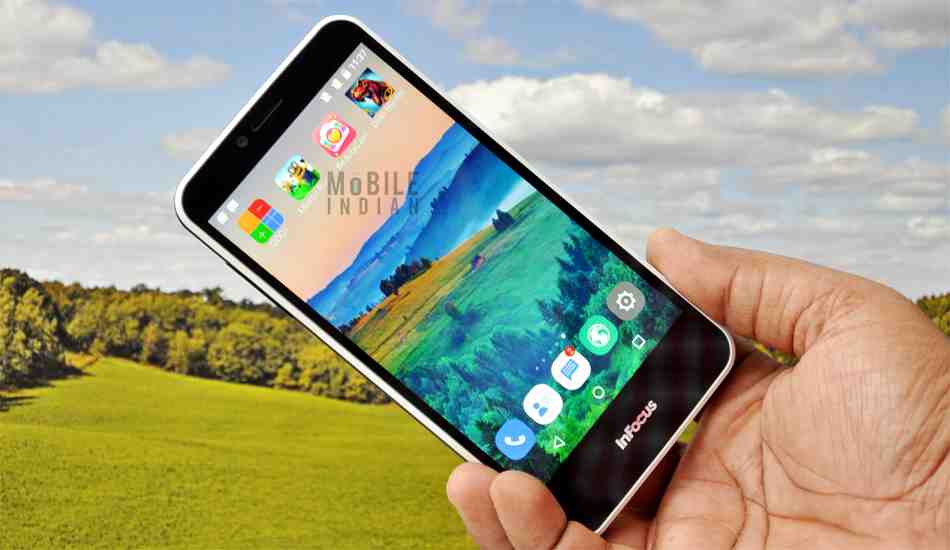 Micromax launched the Canvas Blaze 4G earlier this week at Rs 6,999 which we have compared with the InFocus M370. Incidentally, we had reviewed the InFocus smartphone just a few days ago which you can read here. The M370 is available for Rs 5,999.
Design
We haven't seen the Micromax Canvas Blaze 4G physically so much of our thoughts on its design are derived from its pictures posted on Micromax's website. As you can also see in the pictures, it has a simple design with plain back panel where in lies a circular camera module below which lies the Micromax logo.
The InFocus M370 though impress us a lot with its design. The entire phone has a black and white contrasting theme all across, and it weighs just 125 grams
The InFocus M370 is definitely the better looking phone. We do not know how it compares with the Micromax Canvas Blaze 4G in terms of size and weight, simply because we don't know the details of the Micromax. The InFocus M370 measures 143 x 71.5 x 8.1 mm and tips the scales at 125 grams.
Display
The InFocus M370 has a 5 inch HD IPS display while the Micromax Canvas Blaze 4G is armed with a 4.5 inch IPS display with 480 x 854 pixels resolution.
The InFocus M370 not only has a bigger display, it has higher resolution also. However, regardless of which phone you pick, you must invest Rs 200 or so in a tempered glass screen guard.
Processor & Memory
Both the phones have the 1.1 GHz Snapdragon 210 processor, 1 GB of RAM, 8 GB of internal storage as well as 32 GB of expandable storage.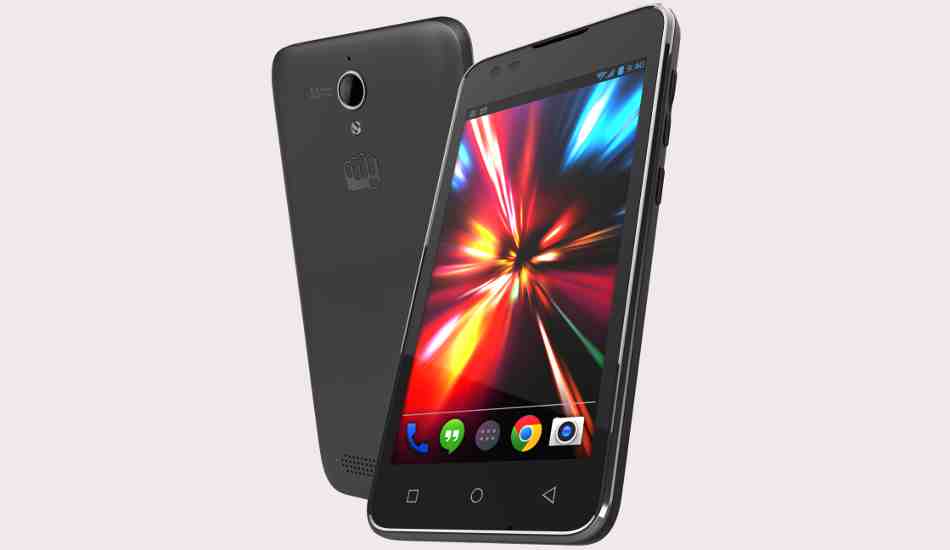 Software
Both these phones run on Android Lollipop 5.1 operating system with mild customisations on top — thus in this section it is a draw as well.
Battery
The InFocus M370 has a 2230 mAh battery, while the Micromax has a 2000 mAh battery which claims to offer up to 6 hours of talk time and 220 hours of standby. InFocus hasn't revealed how long the battery lasts, but in similar conditions, it will be at least as much, if not slightly more thanks to the similar OS and larger battery.
Camera
The Micromax Canvas Blaze 4G has a 5 megapixel primary autofocus camera that comes along with a flash light and for selfies, it offers a 2 megapixel fixed focus shooter.
The InFocus M370 is equipped with an 8 megapixel primary autofocus camera and it has a 2 megapixel selfie shooter.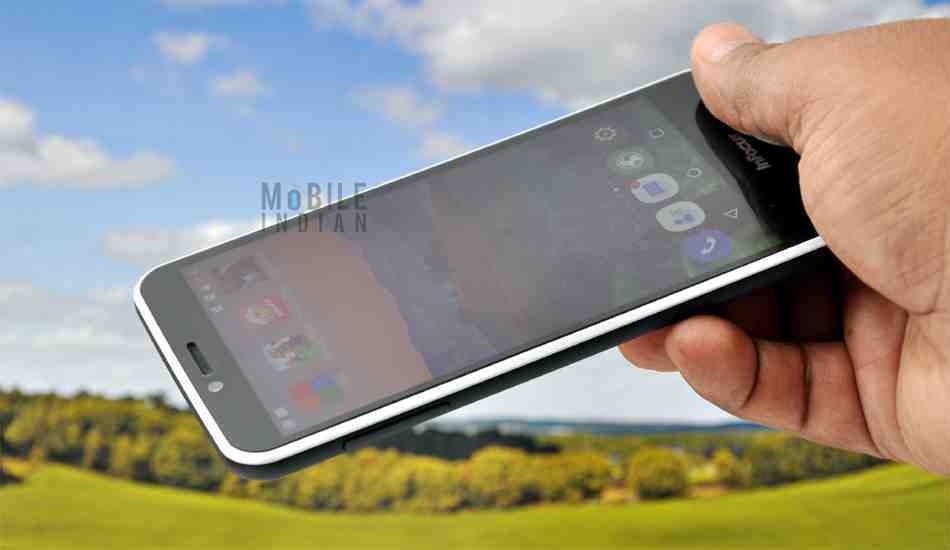 Spec for spec, the InFocus M370 is the winner of this round. Thankfully, the InFocus M370s camera has been tested and can capture good quality pictures befitting an 8 megapixel unit. So, unless the Micromax Canvas Blaze 4G has extraordinary image processing, there is no way it can come out ahead of this round.
Connectivity
The InFocus M370 has two SIM slots, 4G, GPS (A-GPS), Bluetooth 4.0 and WiFi as connectivity features. However, the second SIM card slot doubles as a memory card slot too. So you can only have expandable storage, or two SIM cards, not both. The Micromax Canvas Blaze 4G on the hand has two dedicated SIM card slots along with the micro SD card slot. It also offers 4G, GPS, Bluetooth 4.0 and WiFi.
The Micromax Canvas Blaze 4G wins this round as it can be used as a dual-SIM phone with expandable storage at the same time.
Conclusion
What would you say if someone was giving you the better specs for Rs 1,000 less? Would you think twice? Here, with the InFocus M370, you get better looks, same processor, more (expandable) storage (in single SIM mode), a larger and clearer display, bigger battery, and a better camera. So do yourself a favour and wait for the InFocus M370 to be launched in the first week of October.