Mercury, a computer peripherals brand, will introduce a new 7 inch tablet based on Android 2.3 with a 1 GHz processor based on a Samsung chipset in March.
"We will introduce a new 7 inch tablet in the month of March in India. This device will be based on a Samsung chipset, with a 1 GHz processor. It will have other features like Android 2.3, 3G connectivity and 8 GB inbuilt memory," Sushmita Das, country manager of India at Kobian (the parent company of Mercury,) said to The Mobile Indian.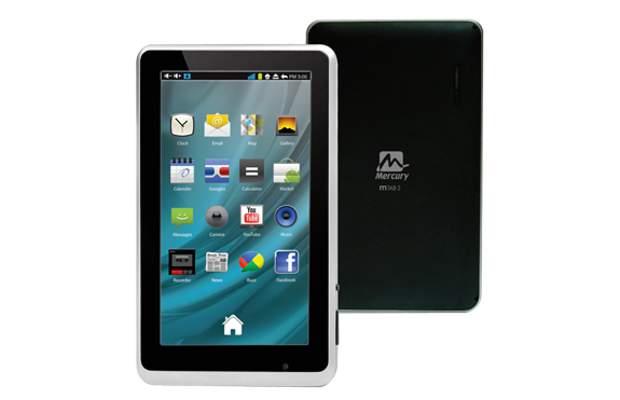 She added, "Mercury will focus on providing affordable tablets with better quality and some extra features." She also confirmed that the tablet will be upgradable to Android 4.0 at a later date.
The tablet will have a WiFi router built in, which can connect up to six devices. Though all Android phones and tablets have WiFi hotspot support, the company claims that the one on this device is better.
Though the device's price has not been disclosed by the company, we believe it will be below Rs 15,000. The tablet will have DDR3 based memory (which is faster,) for better performance.
She also said that a 10 inch tablet will be launched in April along with some smartphones, but refused to divulge details. She said the focus of her company will be on technology and service.
Going by the specifications, this tablet looks to be a tough contender in the segment. However, all will depend on how well the device is designed.
The company is working on revamping its sales and distribution strategy to make its products available to a wider audience. So far it has been an IT peripherals brand and as such has sold through IT resellers, but as smartphone and tablets are more consumer products, the revamp is necessary.