Chinese smartphone manufacturer Meizu is celebrating its fifteen year anniversary by releasing its upcoming mid-range Meizu 15 Trio next week which set to debut during a launching event in China this Sunday, April 22nd.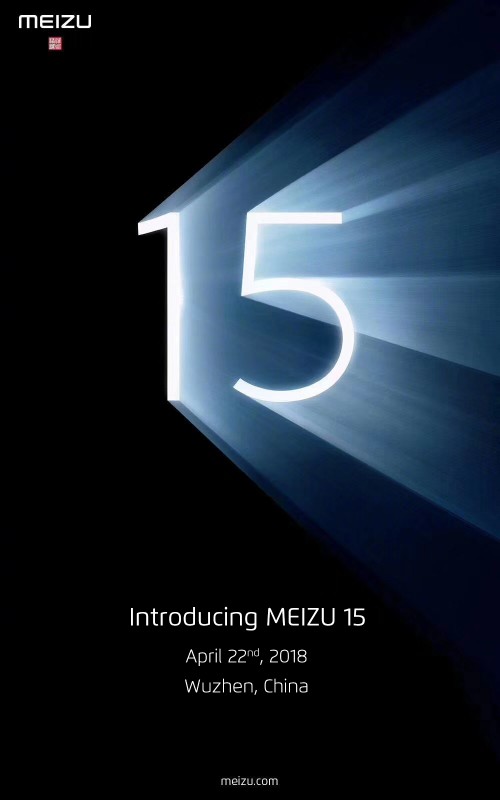 Though the company released the Pro 7 in India a few weeks ago, Meizu 15 will be its first smartphone of the 2018 and will be accompanied by a cheaper Meizu 15 Lite as well as a more expensive sibling in the Meizu 15 Pro. Designed by Meizu's founder Jack Wong, the Meizu 15 has been hinted to feature all the goodies from the past and present.
The device will have a metal unibody design with slim bezels and dual rear cameras with flash and will still keep hold of the traditional home button on the front. This is what the invitation reads "Relive the Time, Reshape the Classic", according to the text inscribed on a three-piece ring that was sent along with the invitation.
Reservations have already started for the Meizu 15 in Meizu's online store as well as some select stores across China. The standard variant will come with a 5.46-inch AMOLED FHD panel with a resolution of 1920 x 1080 pixels. The Meizu 15 will be powered by a Qualcomm Snapdragon 660 with up to 6GB of RAM. Meizu 15 will also implement a dual 12MP + 20 MP camera setup at the back and will run the company's latest Flyme 7 OS, which is last expected to be unveiled at the press event.