American chipmaker Qualcomm has unveiled the next line of system-on-chips with the launch of the Snapdragon 429, 439 and 632 Mobile Platforms. The new chips are designed in such a way that it'll make way for faster performance, dual camera support, improved battery life, AI and enhanced graphics on devices that are priced within the budget segment.
Starting things off with the most efficient processor in the lineup, the Snapdragon 632 is a 14nm architecture based chipset with Qualcomm's custom Kryo 250 CPUs and the X9 LTE modem. The company claims that the 632 processor will have 40 percent more computational power than the Snapdragon 626 which will be enough to make room for 4K video recording and elongated FHD+ displays on the front. One of the highlight reels for the SND 632 chip is support for two 13-megapixel rear cameras for portrait and bokeh shots. The included Adreno 506 GPU will render games 10 percent faster with the ability to handle a few 3D titles without hiccups. With heavy competition from MediaTek, Qualcomm is also stressing on AI playing a huge role in the 632 chipset with support for neural networking related operations like object and face recognition.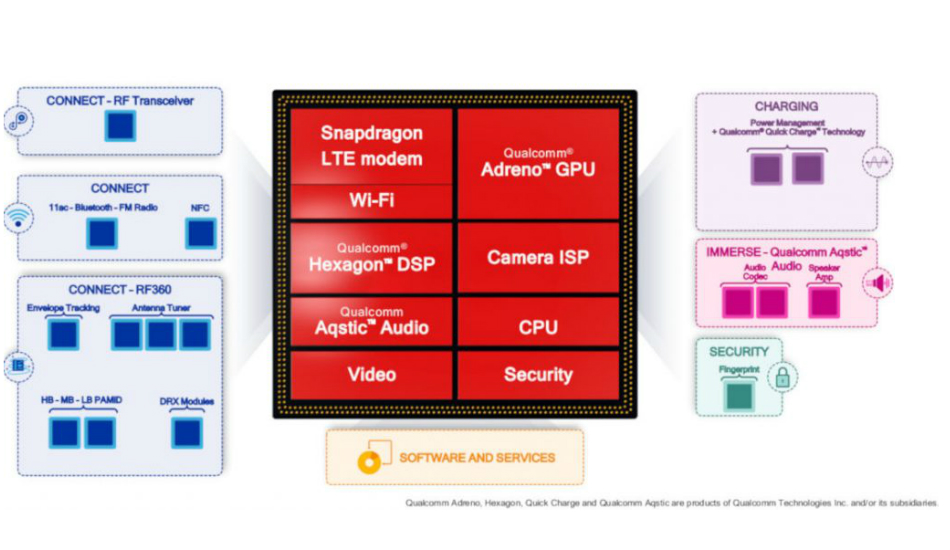 Qualcomm's best selling 400-series now welcomes the Snapdragon 429 and 439 SoCs, released to bring a little more premium features to the budget chipsets. Replacing the SND 425 and 430 chips, the 12nm FinFET architecture Octa-core chipsets is expected to offer 25 percent more power than its predecessors. The chipsets come inbuilt with Qualcomm's X6 LTE modem which offers "smooth video streams and faster downloads" while not supporting LTE Advanced that the X9 offers. While the 429 chip only supports HD+ displays with imaging support for up to a single 16MP camera, the 439 equipped to offer an FHD+ 1080p resolution and a single 21MP camera module. Both chips offer support for the same dual 8MP sensors at the back. The Adreno 504 in SND 429 and 505 in SND 439 is expected to be 50 percent and 20 percent faster than their predecessors and will thus be able to handle day-to-day tasks rather snappily.
Qualcomm says that the first devices powered by the latest Snapdragon chipsets are estimated to release during the second half of 2018. While these chips may well be not the most catching offerings, these will certainly bring more features to future budget lineups including dual camera and AI into the mix.