Asus has announced PadFone mini, a 4-inch smartphone that transforms effortlessly into a 7-inch tablet. It comes in black and white colours and is priced at Rs 15,999.
Yes, you heard it right. Actually, the PadFone mini comprises of two devices – the main 4 inch smartphone and a 7 inch display bearing pad. When the phone inserted into a dedicated slot in the 7 inch monitor, it turns into a tablet. Note that the pad has a battery of itself, a 2100 mAh unit. The smartphone too has a 1200 mAh battery. This means, when the two are joined, they have combined battery power of 3300 mAh which still is not the best for a 7 inch device.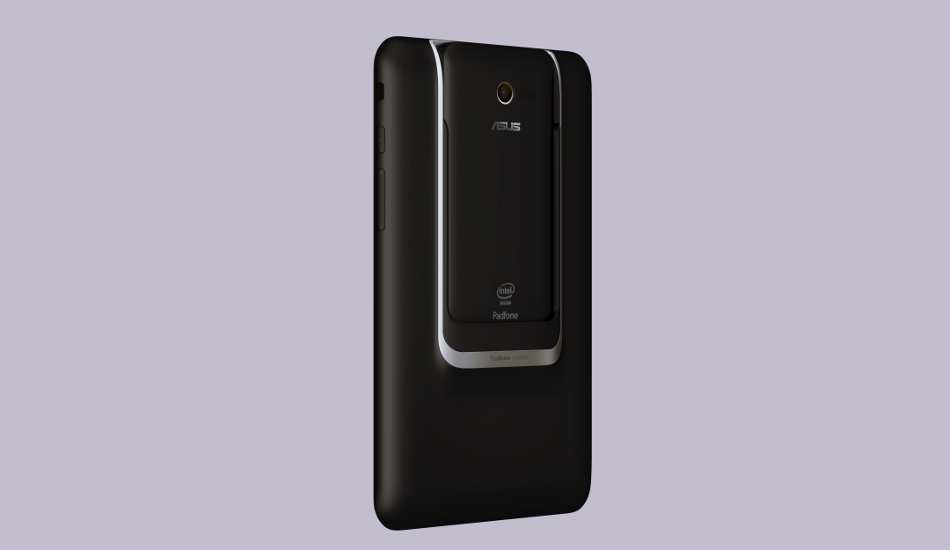 The smartphone is based on Android 4.3 Jelly Bean operating system and is upgradable to Android 4.4 KitKat operating system. It measures 124.42 x 61.44 x 11.2 mm and weighs 116 grams while the pad weighs 260 grams. The smartphone's 4 inch display has 800×480 pixels resolution while the pad's screen boasts 1280×720 pixels resolution.
The Asus Padfone mini runs on the Intel Atom Z2560 processor, 1 GB RAM, 8GB of internal storage and a micro SD card slot that enables storage to be upgraded by up to 64GB. The phone has dual SIM, Bluetooth 4.0, and WiFi. Besides, the handset has an 8 megapixel rear camera with Sony BSI (backside-illumination) sensor and wide-aperture f/2.0 five-element lens with exclusive ASUS PixelMaster technology.
"PixelMaster's Low-Light Mode measures the available light and intelligently adjusts the pixel size to increase light sensitivity by up to 400 per cent – and that means PadFone mini has the ability to snap great low-lights shots even without the built-in flash," claimed Asus.
"PixelMaster also includes many other brilliantly easy-to-use options that further enhance PadFone mini's digital photography prowess, including HDR (High Dynamic Range), PanoSphere, Smart Remove and All Smiles – the latter ensuring that all subjects look their best by intelligently choosing the best shots from a series of captured facial expressions. PixelMaster also has a Turbo Shot mode that lets users capture multiple still shots in just one second."
PadFone mini can also capture high-definition (1080p) videod and users even have the ability to capture still photographs while shooting video. In the front, the phone has a 2 megapixel camera.