Metis Learning, an education start-up, has announced the launch of an Android based learning tablet for kids. The tablet, named as Eddy, is targeted at children aged 2-10 years. The tablet is priced at Rs 9,999.
"Eddy comes with educator-selected learning content, a kid-safe environment and high quality hardware catering to their learning and development needs," Metis said in a press release.
According to the company, Eddy comes with a concept of game-based learning. It is equipped with over 150 learning games and is linked to school curriculum, covering key learning areas including language, math, our world and creativity. Children can read books, learn to play the piano, explore the world and the universe as well as practice math through games on Eddy.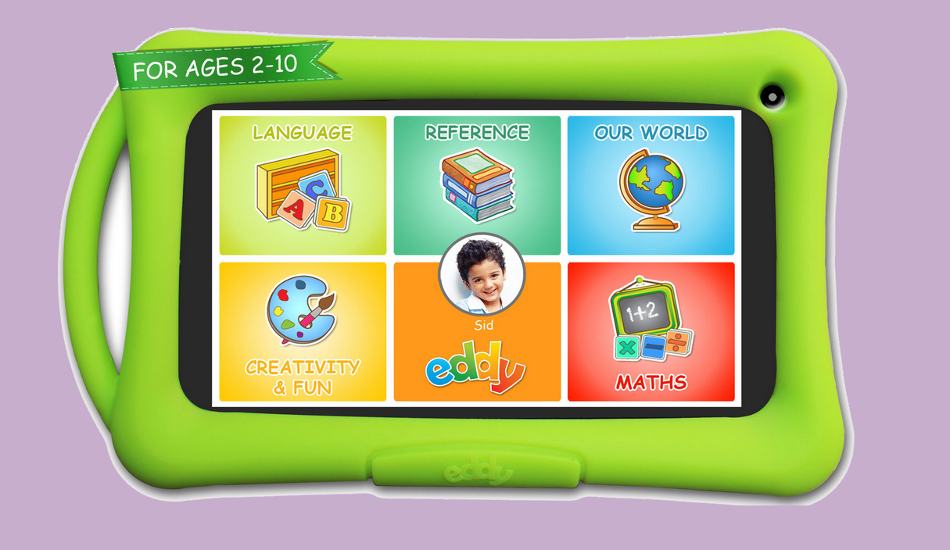 "The team of seasoned educators and experts behind Eddy has ensured that only games which are highly engaging, violence-free and enjoyable for children are selected," the release further added.
Parents can also download additional apps from Google Play store. Besides, Eddy comes with an exclusive recommendation engine for parents, the Kids Radar, which recommends the most suitable learning apps for their kids on the Play store.
The tablet comes with proprietary technology that allows kids to play in a safe zone, with access to only those apps which are suitable for them. It has a kid-safe browser, which only permits access to reliable websites. Not only can parents set time limits for their children to play on Eddy, they can decide which subjects their children should focus on. In addition, they get detailed reports on what their child is actually doing on the tablet. Parents can create up to three child profiles on Eddy to ensure that each child gets relevant content as per their needs.
Eddy comes with a 7 inch IPS touchscreen with 1024 X 600 pixel resolution. It has a 0.3 megapixel front camera and a 2 megapixel back camera. Its 3200 mAh battery claims to provide more than 4 hours of continuous usage time on full charge. Besides, it has a 1.6 GHz dual core processor, 1 GB RAM, and Android 4.2 Jelly Bean operating system. Besides, the tablet has 8 GB internal storage and has 32 GB expandable storage slot. Also it is said to have a sturdy built and comes with a food grade, shock absorbing cover, to reduce the possibility of damage.