Mobile and PC security products major, McAfee has announced the launch of the revamped version of the McAfee Mobile Security application for the Android devices. The new version of the application comes with a new App Lock feature that locks down applications with suspicious behaviour.
The application monitors the behaviour and permission access patterns of applications and if there is any disparity found, the same is blocked by the anti-virus application automatically to protect user's device and confidential data.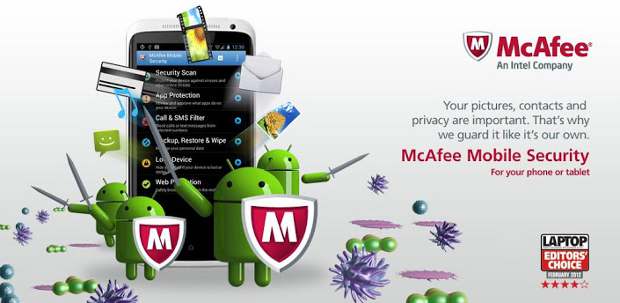 For example, if any application tries accessing users' phonebook and tries sending it to remote location, the Mobile Security application will lock it down so that it cannot complete any actions without user's acceptance. Although users are allowed to make changes for specific applications if the need be but the application utilisation is purely simple and virtually no setup is required.
Along with this new feature, the revamped application brings in the latest virus and malicious code database along with phone loss protection and the popular web code scanning as well for real time protection from threats.
The application's free trial version is available with all the premium features including app blocking for seven days while its paid version can be purchased with a one-time payment of Rs 1,500.