MapmyIndia, one of the largest mapping solution provider for India, has launched a new app for iOS devices in partnership with Mireo. At $19.99 (Rs 1,100), the map is cheaper than what the company offers with Sygic which is priced at $29.99 (Rs 1,600).
The app, called Mireo Don't Panic MapmyIndia, is also optimised to take benefit of Retina display on iOS, said Ravi Dhaka, senior manager, marketing, MapmyIndia, to The Mobile Indian.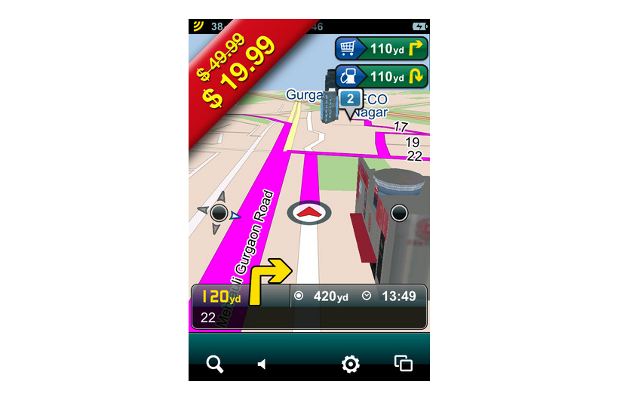 He added, "We have reduced the price, as we have got a feedback that the price of the app is too high, and to solve this problem further, we are also experimenting by selling one segment of the map, like Delhi map for those who travel within the city only. We also have a map for Kolkata but for some technical reason it will not be available right now, we will update you soon about when it will be available. These segments will be priced between $7-$8 (Rs 374-Rs 428)."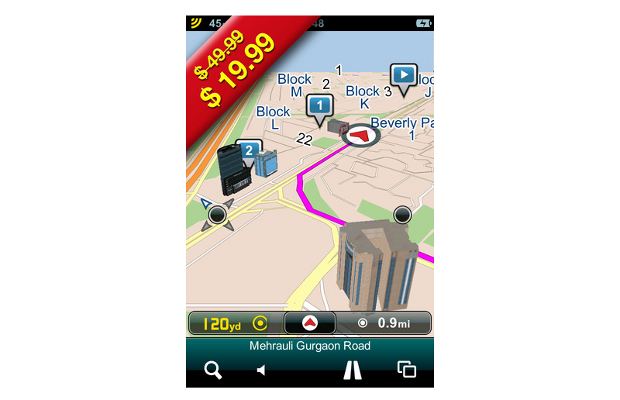 Talking about the benefit of MapmyIndia, Ravi said "Unlike Google Maps and iOS map which is a cloud based service, our map sits inside the phone and therefore do not require a data connection, which solves the problem of no network as well as reduces the cost of data connection for the users. Our maps are also better with more focused local information since we are a local player."
MapmyIndia's navigation app for iOS offers detailed, accurate and updated maps of all parts of India. It also offers turn-by-turn voice guidance as well as full 3D maps (with 3D landmarks, buildings and terrain).
The map in both the Mireo and Sygic app are the same but Sygic controls the price and since it is a bigger player, it is charging a few bucks extra.