MapmyIndia, an India specific mapping and navigation service, has announced free maps for BlackBerry Z10. BlackBerry Z10 users can download the MapmyIndia maps for free of cost from BlackBerry App World by searching for MapmyIndia Mobile Navigator in the search box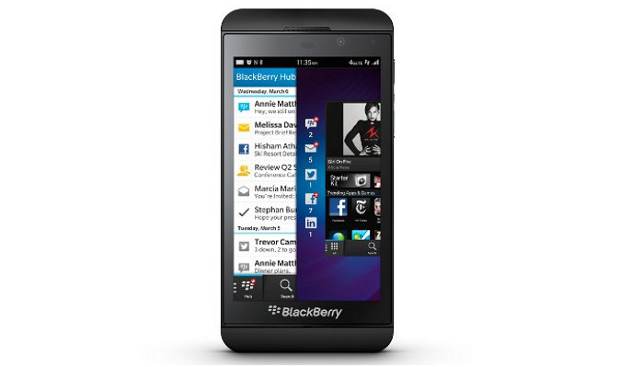 While downloading the app from BlackBerry World, users can also choose the map package they want. The application provides full 3D maps and buildings, house-address level details, millions of places like restaurants, ATMs, petrol pumps, hotels, tourist landmarks and street-level maps in thousands of cities, besides connectivity to all villages and highways across India.
You also get voice guidance and instructions in both Hindi and English, instant route calculation, lane guidance, over-speeding alerts, and places along the route. Since MapmyIndia's maps will be saved on the handset's storage itself, you would not need network connectivity to use the service.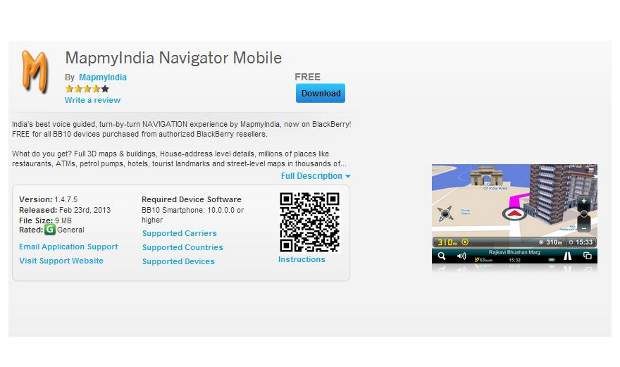 With MapmyIndia partnership BlackBerry has managed to get one of the best mapping service in India for its flagship BlackBerry Z10 phone. Apart from Nokia, BlackBerry becomes the only company to offer maps that can used without a data connection.