The V30 is all set to launch on August 31 and it seems LG is leaving no stone unturned when it comes to teasing some new features on the upcoming device. The company earlier revealed some key features of the camera and now, it has confirmed that the V30 will come with a floating bar coupled with facial recognition and more as a part of its new UX 6.0+ operating system.
Starting with the floating bar, the company has ditched the second screen, which was the major highlight of the V series. The brand has instead used a semi-transparent Floating Bar that allows quick access to frequently used functions and it can be dragged completely off the display. LG has also added some new additional features to the Always-On Display and it will now not only shows the block, it can also be set to display Quick Tools, music player or a personal photograph.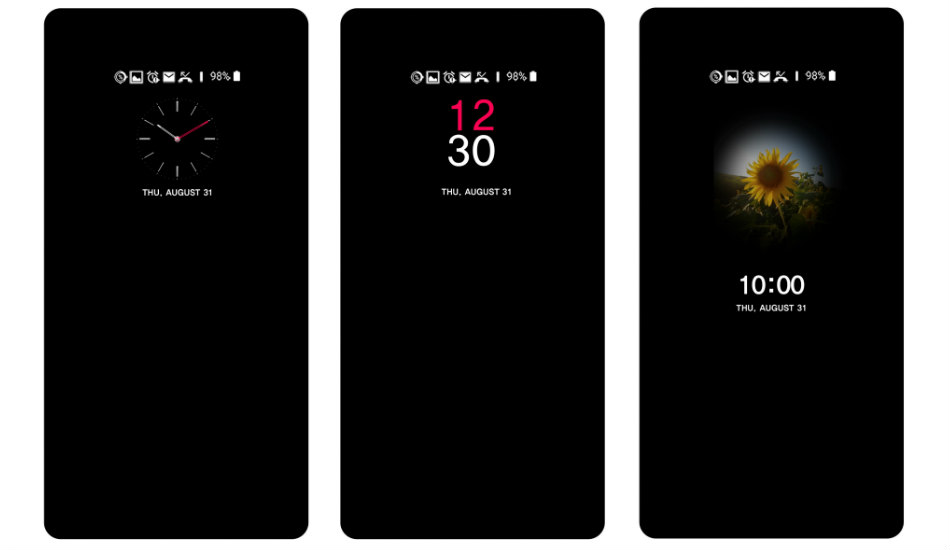 For the security, LG has added face recognition technology on the V30 and one can unlock the device instantaneously using the front facing camera even when the display is off. Then there is a voice recognition, which the company says uses a combination of the user's voice and self-generated keywords (ideally three to five syllables combined) to unlock the V30 without the need to press a button or swipe the screen. "It is supported by Qualcomm Aqstic voice UI technology for always-on, always-listening capabilities that require very little battery power," the company said.
LG has also added some new features to the camera UI. Graphy is one of them. The feature basically allow users choose from among a portfolio of professional shots, each with a different style and mood or they can download photos taken by professionals from the Graphy website or mobile app and apply those meta data presets – such as white balance, shutter speed, aperture and ISO – to photos taken with the V30.
You might also like this:
Further, different shooting modes such as auto, grid shot, snap shot and match shot is grouped under one menu. GIFs can be quickly created in the Gallery menu while the Create Movie option allows for the creation of movie using photos and/or video files which can then be edited in the included Quick Video Editor.