LG has plans to announce the new Optimus Vu 2 smartphone formally later this year. The Korean company plans to release the Optimus Vu 2 at the IFA Germany Convention which is scheduled to take place at the end of August this year. DDaily Korean, a newspaper based out of South Korea, reported about LG's plan to introduce second generation smartphone-tablet hybrid device with 5-inch touchscreen display.
Last August, Samsung unveiled its Galaxy Note smartphone-tablet hybrid at the IFA Germany convention. The recent speculations hint that Samsung plans to introduce the Galaxy Note 2 at the IFA 2012 in Berlin, Germany this year. To join the fun, LG is quietly planning to introduce the next generation smartphone-tablet hybrid – Optimus Vu 2 at the same time.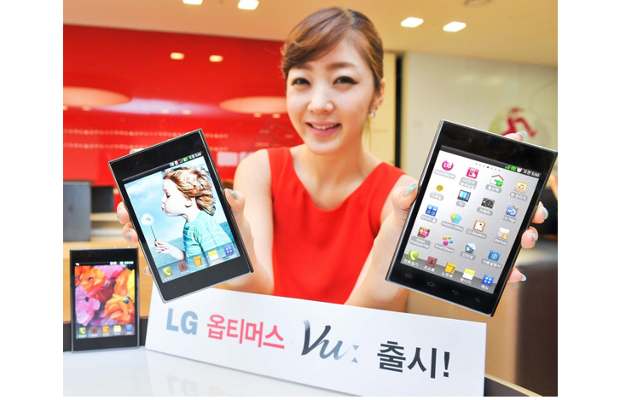 The LG Optimus Vu 2 will feature 5-inch touchscreen display with 720p HD native resolution and 4:3 aspect ratio. LG might use the Qualcomm Snapdragon S4 MSM8960 mobile processor. Besides that, the Optimus Vu 2 will also feature LTE Network support.
No further details on the Optimus Vu 2 were available but we certainly think that LG might be using its True HD IPS panel on this Optimus Vu 2 hybrid. Also, it would most likely sport the Android 4.0 Ice Cream Sandwich.
LG's Optimus Vu 2 will compete directly with Galaxy Note 2 and also if HTC manages to launch its first 5-inch touchscreen display bearing hybrid device later this year.
We shall expect some fireworks in the hybrid smartphone-tablet segment in the coming weeks.