LG unveiled its X series phones, LG X Cam and LG X Screen, last month ahead of the Mobile World Congress event. Now as promised during their announcement, LG will begin their global roll out starting this week. The smartphones will be launched in South Korea first, followed by Europe, Latin America, and Asian markets.
To recap, LG X Cam offers and a 5.2-inch Full HD (1920 × 1080 pixels) IPS In-Cell Touch display. The smartphone comes installed with the Android 6.0 Marshmallow operating system that runs on the 1.14 GHz octa core processor. Thee LG Cam X has 2 GB of RAM, 16 GB internal memory and is said to have a 2 TB expandable storage slot. The phone offers a 2520 mAh battery. It has an 8 megapixel front camera. Besides, the LG X Cam offers WiFi, 4G, Bluetooth, GPS/A-GPS and micro USB connectivity. The dimensions of the phone are 147.5 x 73.6 x 5.2mm~6.9mm.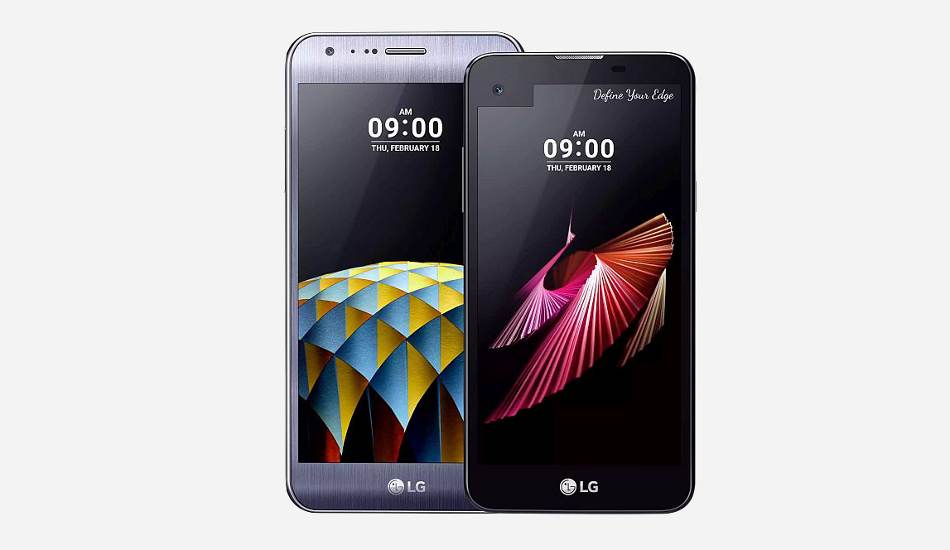 On the other hand, LG X Screen has a 4.93-inch primary screen that comes with 1280×720 pixels (HD) resolution while its secondary 1.76-inch display has 520 x 80 pixels resolution. This phone has a 1.2 GHz quad core processor, 2 GB RAM, 16 GB internal memory, 2 TB expandable memory, Android 6.0 Marshmallow operating system, 13 megapixel rear camera, 8 megapixel front camera and a 2300 mAh battery. Its connectivity features are same as of LG X Cam.The dimensions are 142.6 x 71.8 x 7.1mm.
LG X Cam comes with two rear cameras – a primary camera of 13-megapixel resolution and a secondary 5-megapixel. The LG X Screen, on the other hand, comes with 4.93-inch HD In-cell Touch display along with a secondary display of 1.76-inch 'Always on' second screen, a feature which we earlier saw in LG's premium V10 smartphone. This second screen will also show weather, time date and battery status without unlocking the phone. You can also keep app shortcuts in this secondary screen. So users can access applications without having to go through the main menu. LG X Cam has a curved finish on the front and comes with 3D Bending Glass technology.
LG X Cam comes in Titan Silver, White, Gold and Pink Gold colours while LG X Screen comes in Black, White and Pink Gold colours.