LG announced the LG X2 budget smartphone earlier today but the South Korean company's main focus has always been on flagship devices. The company has now teased a new smartphone for launch at IFA 2019.
LG has uploaded a video from its official LG Mobile Global account revealing that it will be hosting its IFA 2019 conference in Berlin. In addition to that, the 19-second clip showed retro-game style elements in 8-bit where a 2D head moves from place to place to get power-ups.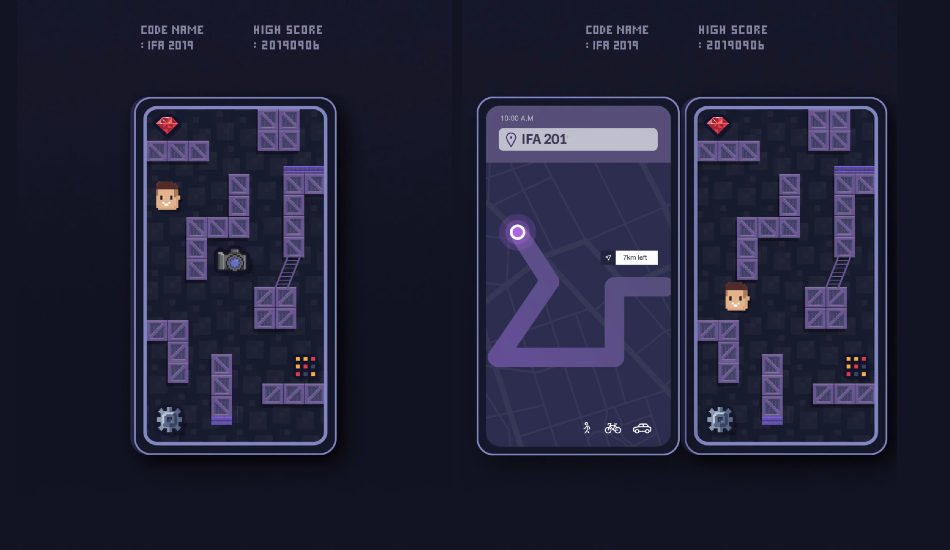 While starting the video in a single screen, users are greeted with a second screen which unfolds out of nowhere. It's interesting to note that the bezels on the secondary screen are thinner than on the primary phone, which is evident from the fact that the left module is all screen.
The upcoming phone shouldn't be confused with a folding phone since the outlines on both sides of the device are isolated from each other. Another interesting detail is that as the device is closed, there's a small outer display at the top of the phones' front which reveals basic information like the time and date.
With this tease, it makes sense to expect that LG will be unveiling the LG V60 ThinQ as the successor to the V50 ThinQ which came be with an accessory with an additional screen. The new phone is expected to be an upgrade over its predecessor by equipping a QHD+ OLED display, 5G mode and Snapdragon 855.
LG has scheduled its IFA 2019 conference on September 6 at 10:00 am CEST (13:30 IST).