LG has started rolling out an update to Android 9 Pie on the G7 ThinQ smartphone as expected. The update is currently out for all users of the LG G7 ThinQ in South Korea and we can expect the company to follow it up by releasing the same to its users across the globe including India.
The news comes from a January Software Update Notice page in LG South Korea official page, confirming that Android Pie OS has been applied alongside the latest update. With Android Pie, the G7 ThinQ smartphone will be able to equip the latest gesture navigation system and new Recent apps switcher. This can be used by dragging the Home button up to view your recent history or drag left or right to switch to your recently used apps.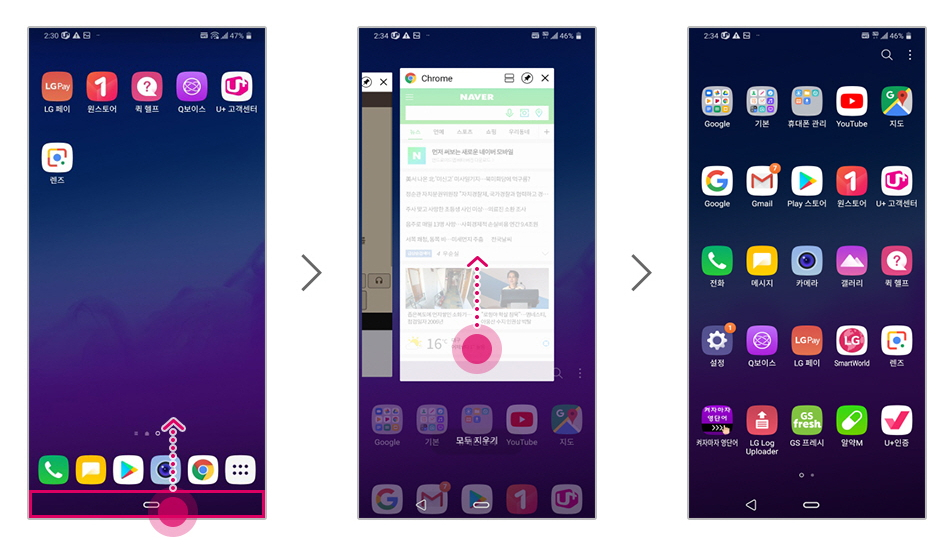 Clicking screenshots will now show a preview of the screen and users can now adjust their media volume by pressing either of the volume buttons. As part of the update, the G7 ThinQ also receives a new battery saving feature, background app chooser, a new screen rotation button next to the home button and auto-brightness learning. Additionally, a "Sunset to sunrise" setting has been added to easy-to-view mode, Magic Photo function to the camera and Dual app functionality.
LG has also posted the list of LG phones which will be receiving the Android Pie update in the future and has revealed its release schedule.
2019 Q1: G7 ThinQ, V35 ThinQ
2019 Q2: V40 ThinQ, V30, V30S
2019 Q3: G6, V20, Q8 (2018)
2019 Q4: Q9, X5 (2018)
This means the latest LG V40 ThinQ will receive Android Pie, much later than the older flagship, the G7 ThinQ. The update will also be available for the V35 ThinQ, V30, V30S, LG G6, LG V20, Q8, Q9 and X5 smartphones in the coming months.