In a first of its kind, a smartphone with a transparent body was unveiled by non other than LG. The handset, called LG Fx0, was made by LG in association with Firefox which will go on sale in Japan from Thursday.
The LG Fx0 runs on Firefox OS 2.0 and has been designed by Tokujin Yoshioka, a noted artist and designer. As per the reported images, the LG Fx0 has transparent front, side and back panels while the home button of the smartphone is printed with a golden Firefox logo. So as is seen in the images, you can see the battery and other internals of the phone.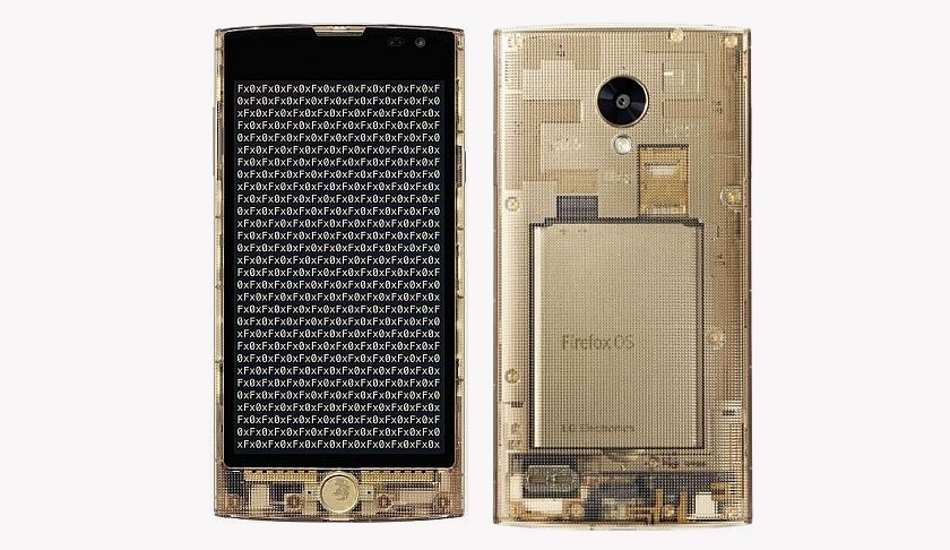 Roughly priced at about Rs 26,300 (50,000 Japanese Yen), the Fx0 offers a a 4.7-inch IPS display, a quad-core 1.2GHz Qualcomm Snapdragon 400 (MSM8926) processor, and 1.5GB of RAM. It has 16GB of inbuilt storage, which is expandable via a micro SD card to up to 64GB.
There is an 8-megapixel camera and an LED flash in the Fx0 which has a 2.1-megapixel front facing camera. The 139x70x10.5mm measuring handset has a 2370 mAh battery, and it weighs 148 grams. Apart from that the LG Fx0 offers 4G LTE and NFC support.
Till now only cheap Firefox OS based smartphones have been launched in India that includes the Intex Cloud FX, Zen U105, and Spice Fire One.
As far as transparent smartphones are concerned, though the LG Fx0 is the first of its kind, a prototype was made back in 2013 itself (see image below).
A Taiwanese company, called Polytron, had in February 2014 displayed a prototype of a transparent smartphone which was made by a special type of glass that is light weight and features a transparent screen and body. However, components like battery, camera, micro SD card slot were visible in that device too. In 2011, a transparent Lithium ion battery was developed Stanford researcher, Yi Cui. Hopefully, one day, we may see a completely transparent smartphone!