LG has already confirmed that it will be launching an upgraded version of the flagship device, the V30, at the upcoming Mobile World Congress (MWC) 2018. Now, just ahead of launch, the company has confirmed that it will be launching the 2018 version of the V30 flagship with some AI features.
The company has confirmed that it will unveil a suite of AI technologies that are aligned closely with the needs and usage behaviour of users. To start with, the 2018 version of LG V30 will feature new Vision AI feature that will make the camera smarter and easier to use.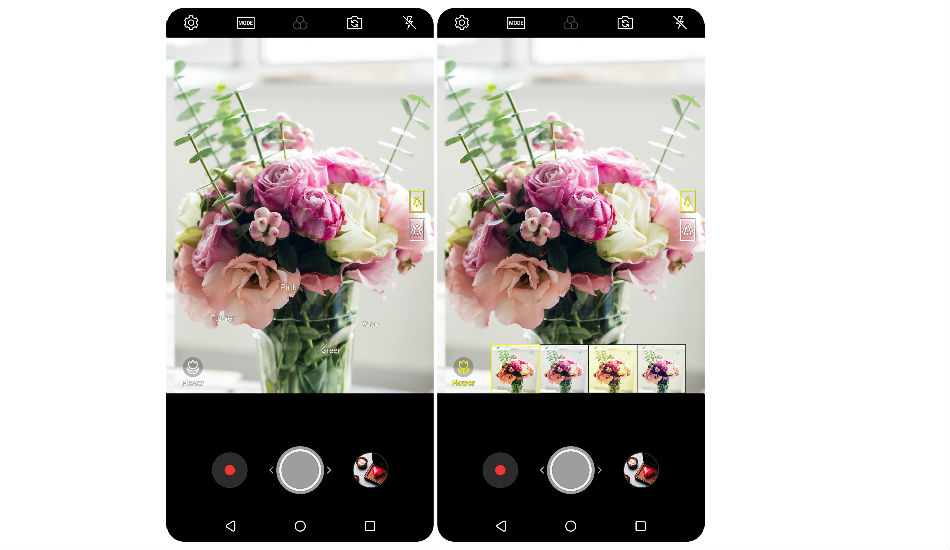 Vision AI will automatically analyse objects and recommends the best shooting mode from among eight modes: portrait, food, pet, landscape, city, flower, sunrise, and sunset. The angle of view, colour, reflections, backlighting, and saturation levels are all taken into consideration as the phone analyzes images in its database to determine what the camera is focusing on in order to recommend the best setting.
The brand says that it has partnered with a company in image recognition algorithms for the upcoming smartphone. The Vision AI will also help users in providing shopping advice through smart image recognition. All you need to do is point out the camera at an object and the algorithm will analyse the object and provide shopping option including where to purchase the item for the lowest price and other similar products that the customer might find of interest.
The Vision AI will also help in low-light shooting as the company says that it will measure "the brightness of the actual image that will be recorded, resulting in brightness levels that are adjusted much more accurately."
You might also like this:
With the launch of the original LG V30, the company introduced LG-exclusive voice commands for Google Assistant and the company is all set to introduce new set of commands with the launch of 2018 LG V30. The list includes Panoramic Photo, Food Photo, Time-lapse Photo (Video), Slow-motion Video, Low-light Photo, AI Cam Photo, Image Search, QR Code Scanning and Shopping Search. Lastly, the company says that certain AI features will be limited to new LG model, but the brand will roll out other features to existing smartphones via over-the-air updates.