Earlier this month, Lenovo VP Chang Cheng teased his company's upcoming flagship with a teaser which confirmed that the Chinese smartphone manufacturer is developing a device that has the highest screen-to-body ratio ever in a smartphone. Modeled the Lenovo Z5, the device has been teased yet another time as Cheng posted a couple of pictures as camera samples from the upcoming all-screen smartphone.
As being posted by the Lenovo VP, the camera sampled have been inscribed with a watermark that reads "Lenovo Z5" and "AI Dual Camera" adjacent to an infinity-like symbol representing the dual cameras at the back of the device. The watermark comes to say that the Z5 device will come with two cameras at the back that will use the power of artificial intelligence to detect a scene that is being captured and will enable specific camera modes and settings to bring the right amount of colours and details to the picture depending upon what is being clicked.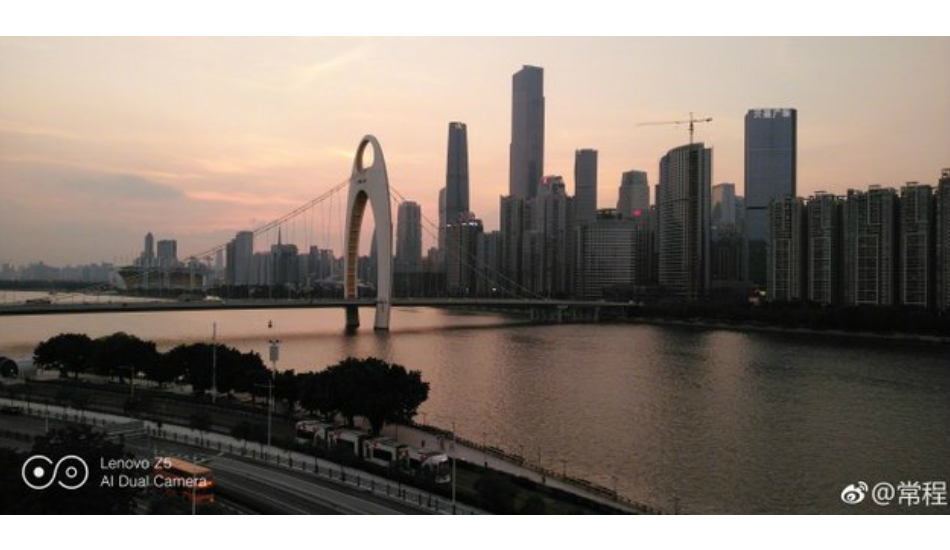 When made a reality, the AI Dual Camera will work just like the one found on the Huawei P20 Pro or the Honor 10 as both of those phones used AI to detect the surrounding and strengthen the quality of subject in the picture. The camera samples in question appear to have been clicked at dawn and dusk, meaning the AI technology used in the device was subject to low light conditions to make the best out of the scenario.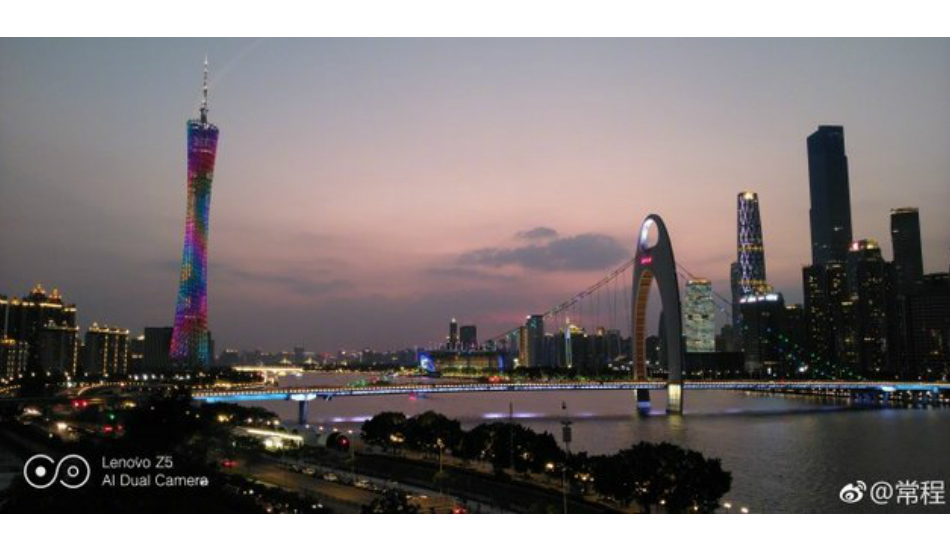 The Lenovo Z5 looks to have done quite an impressive job at implementing AI in its dual camera setup as the images clicked have turned out to absorb as much light and colours as might be visible through naked eyes. The level of detailing also seems crisp with even the smallest light source defined in a distinctive way.
It remains to be seen how other manufacturers will be able to live up to the Lenovo Z5 once it releases. The device was earlier slated to come with 4TB of storage, though we're yet to know more about its specifications as the phone gears up for a launch in June.