Lenovo has launched the Yoga S940 Ultraslim Laptop with Artificial intelligence(AI) and the Yoga A940 all-in-one desktop in India. The S940 is the world's first laptop with Contour Glass around its bezels while the A940 is built for digital content creators. The new Lenovo Yoga A940 AIO and Yoga S940 laptop will be available for starting prices of Rs 1,69,990 and Rs 1,39,990 respectively.
To start things, the Yoga S940 comes with a 4K HDR display, 500 nits brightness and Contour Glass on bezels. The laptop can be configured to be powered by up to an 8th Gen Intel Core i7 processor, up to 16GB LPDDR3 memory and up to 1TB PCIe SSD storage. It features Dolby Vision and Dolby Atmos Speaker System.
Additionally, the Yoga S940 comes with the option to automatically filter out most ambient noise and blur out distracting backgrounds. With a focus on privacy, the Lenovo laptop can detect the absence of user and auto-lock the display to protect the data from others seeing it.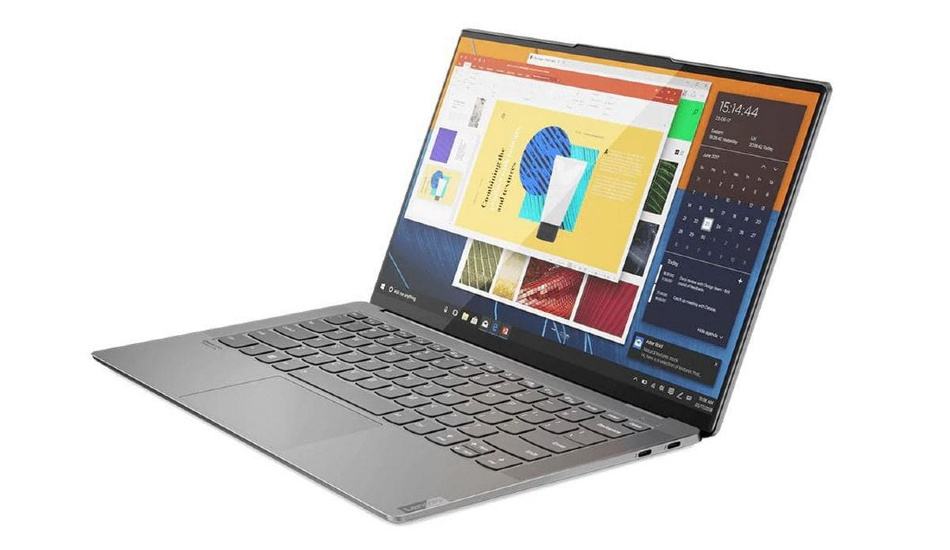 There's a Lenovo Smart Assist feature which offers hands-free PC log-in through built-in infrared (IR) camera and Windows Hello. The laptop also comes enabled with Amazon Alexa and Microsoft Cortana using voice commands right from the lockscreen. The Yoga S940 weighs in at 1.2 kilograms and measures at 12.2mm on its thickest side to qualify for the ultra-slim laptop profile.
Lenovo Yoga A940 is an all-in-one desktop featuring a 27-inch QHD IPS touchscreen display with Dolby Vision. The display comes with a rotating hinge than can tilt to a 25-degree drafting mode when using it for sketching with the digital pen. The Yoga A940 comes with Lenovo Precision Dial which is a controller that allows designers to make precise selections and adjustments to their content.
Speaking about the launch, Lenovo India CEO and MD, Rahul Agarwal said "The pace of disruption in the smartphone market is raising the bar for innovation in the PC segment and consumers are demanding similar features in all their devices, including laptops. Artificial intelligence (AI) coupled with smart features like facial unlock, voice assistant, makes Lenovo's Yoga S940 the smartest ultraslim laptop yet. Lenovo's Yoga S940 is designed for the power users who value security and privacy, alongside a more convenient, personalised and immersive experience. As the leader in the ultraslim category in India, Lenovo continues to raise the bar for innovation and the new range of ultraslim PCs promise sophisticated design with invincible performance".
Lenovo has also refreshedIdeaPad S540, IdeaPad S340 and IdeaPad S145 laptops with news specs and features including aprivacy shutter anddiamond-cut aluminum chassis. The IdeaPad S145, S340 and S540 will be available for starting prices of Rs23,990, Rs36,990 and Rs64,990 respectively.
Lenovo Yoga S940 laptop will be available for a starting price of Rs 1,39,990 while the Yoga A940 all-in-one desktop will start for Rs 1,69,990. Both products will be available across leading e-tailers, Lenovo stores and Lenovo website in India.