Foldable phones are here and so are laptops, we hope. Lenovo has just announced the world's first foldable PC under its ThinkPad X1 series. At the Lenovo Accelerate conference in Florida, the company revealed that the ThinkPad foldable laptop has been in the making for three years and will be launched commercially by 2020.
The foldable Lenovo laptop has a 13.3-inch display diagonally and an aspect ratio of 4:3 when used in its full capacity. When used as a laptop, you'll be able to use this as a 9.6-inch display with an equally sized space to interact with using a keyboard or notes app. The display on the front is made of an OLED screen with a resolution of 2K made in collaboration with LG Display.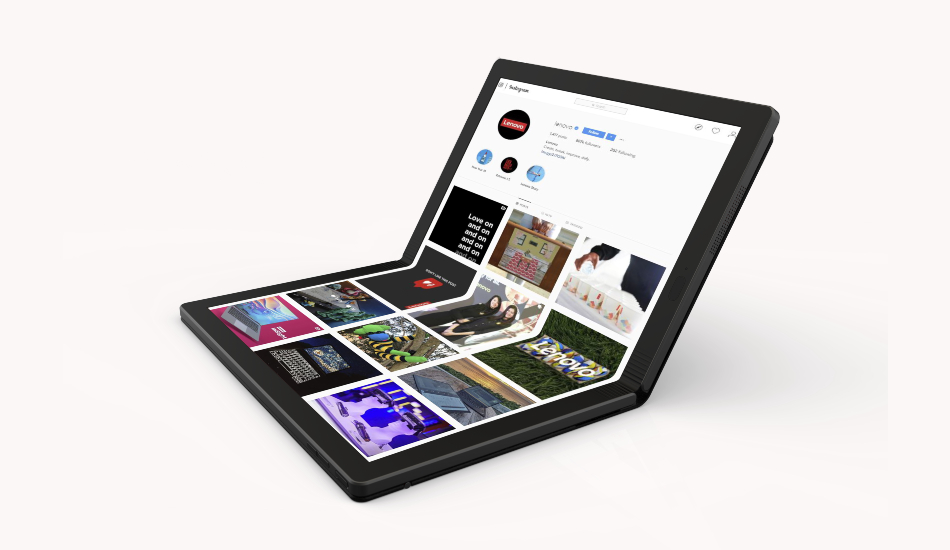 While other specifications are unknown at the moment, the Lenovo ThinkPad X1 foldable PC will come with batteries on both halves of the screen. There's a hinge in the middle which doesn't reveal a crease as the one of the Galaxy Fold. The hinge supports holding the screen at any angle, all the way to up to 180 degrees.
There's a Wacom stylus which can be used to take up notes or to doodle on the screen or interact with it. Lenovo is expected to add an IR camera for facial-recognition though there are already two USB Type-C ports on the prototype. Additionally, several reviewers have mentioned that the presence of a Bluetooth keyboard to go with the foldable PC is possible to make use of the laptop screen to its full potential.
The Lenovo ThinkPad foldable PC will come to the market by 2020 as the company finalises the design and specifications on the device.