Believe or not, Lenovo is all set to launch a new Windows 8 operating system with a humongous 27 inch screen. According to reports, the tablet will allow four people to work on the tablet at once. Named as IdeaCentre Horizon tablet PC, it is thus aptly being called as an 'interpersonal computer' as opposed to a "personal computer".
"At first glance, it looks like a regular all-in-one machine in the vein of the iMac: It's a 27-inch screen with the innards of a Windows 8 computer built into it, and it can stand up on a table. But you can pick it up off the table, unhook the power cord and lay it flat for games of "Monopoly." It's big enough to fit four people around it, and the screen can respond to ten fingers touching it at the same time," according to a report of Associated Press.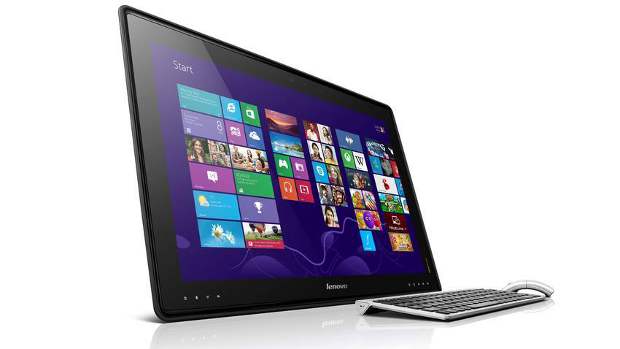 The tablet's screen recognizes 10 point finger touches. It is 1.06 inches thick but weighs 17 pounds (7.71 kilograms). It would come with Intel's Core i7 processor and Windows operating system. However, nothing much about its technical specification is currently known. Of course, it is more of a personal computer than anything like a tablet which is more of a movable object.
It will be priced $1,699 (Rs 92,323) upwards and will be unveiled at the upcoming Consumer Electronic gadget show in Las Vegas, USA.