Samsung Galaxy S2 i9100 owners are just turned out to be lucky as they can now download Gameloft's latest car racing game – Asphalt 6 Adrenaline WCG (World Cyber Games) – for free on their devices.
The original game, Asphalt 6, has been around for quite some time now and has been liked by a lot of users. The Asphalt 6 Adrenaline WCG version is the latest instalment of the game that features a WCG specific tab in the game.
Users can play the game using the custom Samsung WCG branded car in the game. Though free, it is not a limited game play version. On the contrary, this version is a full version game with career, quick race and multiplayer mode for the players.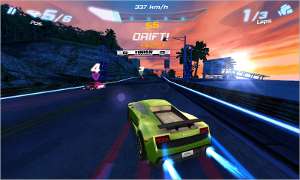 Gameloft's Asphalt 5 video game was chosen as the official video game for the World Cyber Games 2010 event and Samsung was the lead sponsor of the mobile gaming category. The game is also expected to feature in this years' World Cyber Games event as the official battle game and that is why this version has been released keeping mind the upcoming tournament.
Although, it is not known as why this game has been made free but it is anticipated that the game will be available for a very limited time period only. Users who are interested in downloading this game should move fast before the offer lapses.
The game is available on the Samsung app store for free or users can follow this link to download the game on their Galaxy S2 i9100 devices only.