Eyeing over 25 per cent growth in sales amid growing competition, Lakshmi Access Communications Systems (LACS) has slashed prices of its tablet by 36 per cent.
With this reduction, Lacs Pepper 74V which is the entry level model with a 7 inch resistive screen will cost Rs 4,995. The tablet comes Android 2.2 OS and a 800 Mhz processor and a powerful 4000 mAH battery.
"We have reduced the prices of our entire range of products by 36 per cent. With the price cut, we expect to increase sales by over 25 per cent," the company's national sales head Vikas Anand told reporters in Delhi today.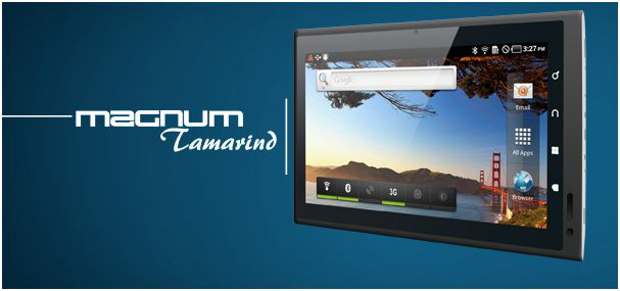 On being pointed out that companies like Micromax is offering capacitive screen tablets for Rs 6500 with free data card, making it effectively Rs 5,500, a Spokesperson of the company said, "We do not compete on pricing alone. We are offering 1 year warranty with 3 months upgrade warranty, where a consumer can upgrade his device by returning the device and paying the difference for a higher model".
He added, "We also offer the option of extended warranty up to 3 years, also we take a lot of care in ensuring that our products are best quality in its category".
Lacs offers a wide range of tablets with a range of Rs 4,995 to Rs 20,500 with 15 different configurations.
Meanwhile, the company launched two new variants of its 'Magnum' range of tablets called the Tamarind B7 (with seven inch screen) and T10 (with ten inch screen). The B7 is priced at Rs 11,499 and the T10 at 20,499.
Tamarind T10 features a 10.2 inch capacitive touch screen, 1.2 GHz ARM A8 processor with 512 MB RAM, 8 GB internal memory, 3G dongle support, HDMI port, SD card slot (up to 32GB) and 2.0 mega pixel camera at back and a VGA camera up front.
Tamarind B7 differs on only in terms of screen size, both the devices are based on Android 2.3 operating system.