Jawbone today announced the launch of its UP activity trackers in India. The family of UP products, including UP MOVE, UP2 and UP3, is now available exclusively on Amazon.in.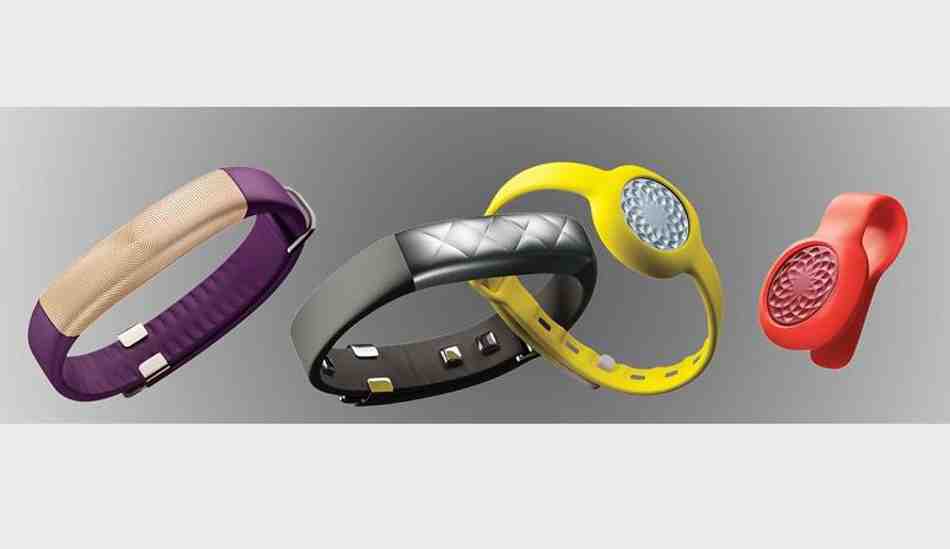 The UP3 costs Rs 14,999 and comes in Ruby Cross, Indigo Twist, Teal Cross, Sand Twist, Silver Cross, Black Twist colours. The UP2 costs Rs 9,999 and is available in various straps include violet circle classic, orchid circle lightweight thin straps, turquoise circle lightweight thin straps, oat spectrum lightweight thin straps,
gunmetal hex lightweight thin straps, black diamond lightweight thin straps, light grey hex classic strap, and black diamond classic strap.
The UP MOVE has a price tag of Rs 4,999 and comes with a pod-style tracking device, a corresponding clip and a replaceable battery, and comes in a selection of five tracker, clip, and wrist strap colour combinations including Black Burst, Onyx Clip, Onyx Standard Strap; Blue Burst, Fog Clip, Fog Standard Strap; Grape Rose, Purple Clip, Purple Slim Strap; Ruby Rose, Red Punch Clip, Red Punch Slim Strap; Slate Rose, Yellow Clip, Yellow Slim Strap.
UP by Jawbone allows users to track their sleep pattern, movement and eating habits. The UP system claims to have advanced algorithms and something called Smart Coach – Jawbone's intelligent coaching system which claims to turn data into personalised guidance, giving you actionable insights and challenges to help you improve your sleep, activity and diet.
Announcing the launch, Travis Bogard, vice president of product management and strategy at Jawbone, said, "Our UP bands help people better understand their health and well-being by tracking sleep, activity, and nutrition along with clear tools – through our UP app and Smart Coach system – to hep them take action and live better."
He further added, "By combining the unique design of our UP activity trackers with our award-winning health app, Jawbone provides the best-in-class wellness solution for Indian consumers."
The UP by Jawbone App for Android is available as a free download on Google Play. Jawbone's app for iOS, UP by Jawbone, is also available as a free download from the App Store. The UP activity trackers connect wirelessly to iOS and Android devices via Bluetooth Smart to give you real-time progress reports so that you can stay on track. The UP App encourages and motivates you to make minor improvements that can turn into long-term-progress – all based on your unique data from Jawbone's hardware
UP Move claims to offer six months of battery life. It is powered by MotionX technology to provide a comprehensive summary of your daily progress, including steps and sleep.
In addition to offering the same features as UP MOVE, UP2 has a vibrating motor to give you Smart Alarm features and personalised reminders throughout the day as well as automatic sleep tracking. UP2 claims to offer up to ten days of battery life.
The UP3 wristband captures resting and passive heart rate, automatic and detailed sleep stage tracking, as well as automatic workouts through Jawbone's very own advanced multi-sensor platform.