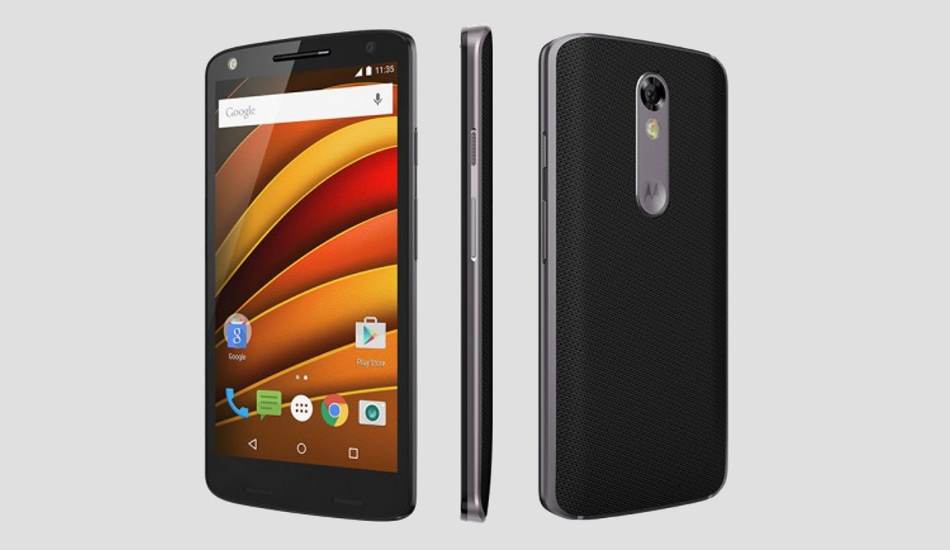 Motorola today launched the Moto X Force in India at Rs 49,999, as we expected earlier. But at such a huge price tag, there are several phones available including Samsung Galaxy S6, Samsung Galaxy S6 Edge, Samsung Galaxy Note 5, Apple iPhone 6 and 6 Plus, Apple iPhone 6S, HTC One M8 etc.
So the question now here arises: Is Motorola Moto X Force better than those smartphones?
Let's have a look at the key features of Motorola Moto X Force which may answer the above question.
Build
Motorola Moto X Force has a "display that does not crack". This is a tall claim by Motorola and almost seems impossible. But Motorola showed several demo videos to back its claim. According to Motorola, the display of Moto X Force is made with ShatterShield screen technology.
"It is an integrated system composed of five layers of materials that absorb the shock of impact and have proven resistance to chipping. The system maintains the tactile performance and structural integrity during the life of the product," explained Motorola on its product page.
The first layer of the screen (the external lens) is a special-resistant coating developed to protect against abrasions and grooves. The second layer is made of special material which is flexible than glass but has high transparency and it doesn't crack, as per the company.
The third one is made of two touch panels. Here even if one touch layer gets damaged, the secondary touch layers will help to maintain the performance. The fourth one is the AMOLED screen which too is said to be flexible while the fifth layer is made of aluminium for durability.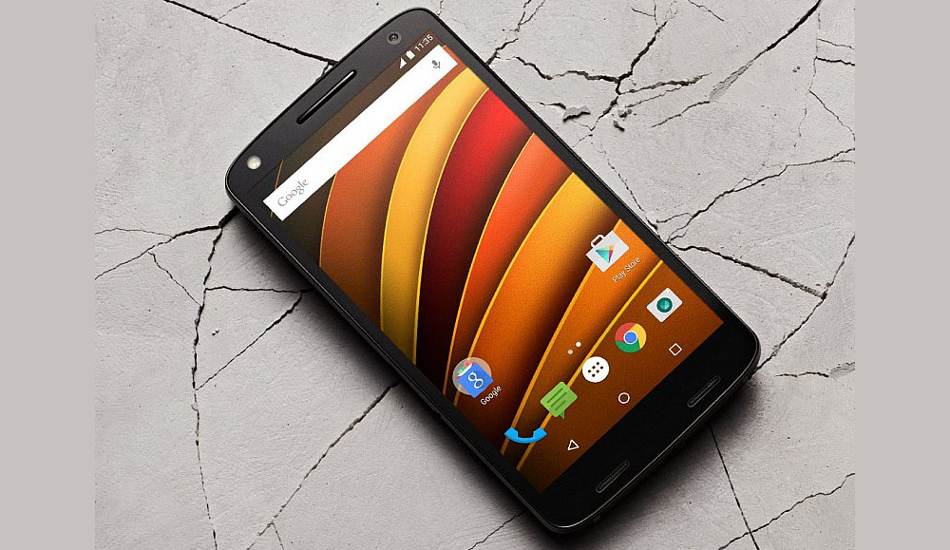 Besides, the crack proof screen, the Moto X Force also has spill-resistant coating (don't confuse it with water resistance).
Look wise, it resembles a lot with its siblings like Moto X Style, Moto X Play etc. But there are few changes. The Moto X Force has two small speaker grills just below its display while a single speaker grill is at the top which is flanked by the front camera on the right and a flash light on the left.
The Moto X Force also offers the best display resolution that you can expect these days – Quad HD.
Motorola is also offering various rear panels for Moto X Force (where it has been launched), allowing users to customise it as per their liking.
With a 5.4 inch display, it is neither too big or too small. It is 149.8 mm tall, 78 mm wide and its thickness varies from 7.6 mm to 9.2 mm. At 169 grams, it is a bit heavy though. The textured back panel and curved body should offer good grip as well.
Other features
The Moto X Force comes with Android 5.1.1 Lollipop operating system and it offers the vanilla Android UI. But Motorola in all likelihood would offer the latest Android Marshmallow for the phone in future.
With 3 GB LPDDR4 RAM and Snapdragon 810 octa core processor, the phone also offers plenty of muscle. However, you may argue that it doesn't have 4 GB RAM like the Note 5 and few other phones. Well statistically, it does go against it but I don't think you will notice any difference in the performance. It also offers huge storage facility – 64 internal and a 2 TB micro SD card slot.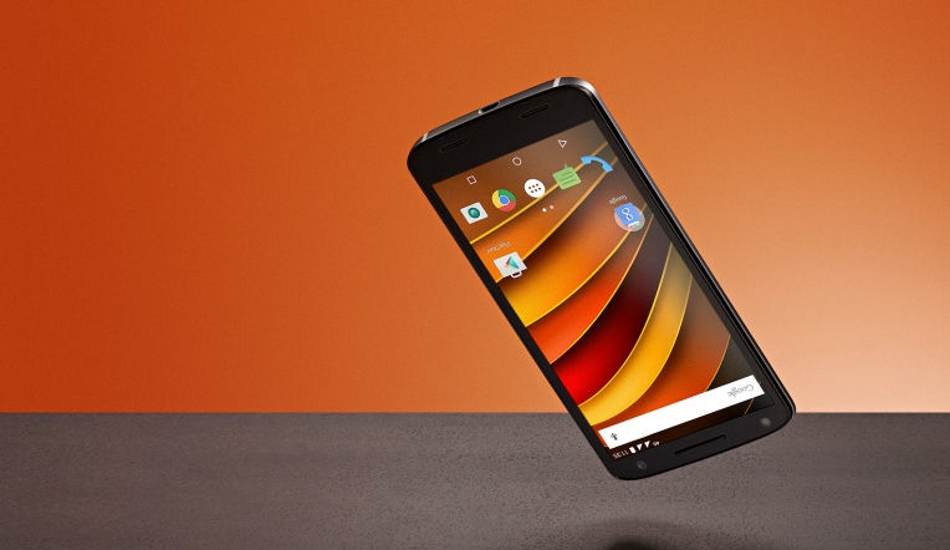 The Moto X Force is equally attractive in the connectivity department with dual nano SIM slots, WiFi (b/g/n/ac), Bluetooth 4.1 LE, NFC, micro USB port, 3.5 mm jack and GPS.
A big question, which has to be tested thoroughly, is its camera quality. Till now, I had a mixed experience with Motorola phones in terms of camera. The Moto X Force do look quite solid on paper with a 21 megapixel rear camera and its 5 megapixel front camera.
The rear camera has phase detection auto focus, f/2.0 aperture, dual LED flash light support, 4x digital zoom, Auto HDR, Panorama and video stabilisation features. It can record 4K videos in 30 fps as well as slow motion videos.
There is a flash light in the front as well. The front camera also has f/2.0 aperture and 87 degree wide angle lens. However it seems to be a fixed focus unit.
It is also armed with various sensors including Accelerometer, Ambient light sensor, Gyroscope, Hall Effect, Infrared and Magnetometer.
Its 3760 mAh battery also claims to offer superb back up – 36 hours. Even half of that in real world usage would be great for a high end smartphone with such specs.
What it misses out
Ofcourse, compared to phones like Samsung Galaxy Note Edge, it does not have the oomph factor of edge display. Nor does it offer a stylus like Note 5. It isn't fully water proof nor does it has the latest Android Marshmallow (it should have as it was announced so many months after Android Marshmallow's release). The Moto X Force's camera also misses out on optical zoom and its output certainly has to be check out.
Should you bother about Moto X Force
Well, with a shatter proof display, the Moto X Force has the biggest pulling factor which outweighs all its alleged cons. If you are one of those who always tend to drop phones, then it makes sense to buy the Moto X Force. But we would urge you to have some patience and wait for our detailed review of Moto X Force.