Iris, the Siri-like voice assistant app for Android, has been further improved. The app's developers have worked out a deal with popular instant answer engine ChaCha.com, which will now be powering the content that works in conjunction with Iris to answer questions asked by users.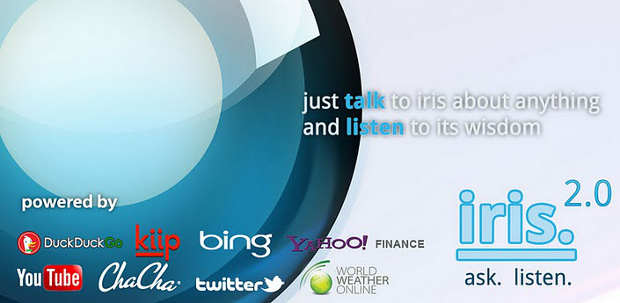 Besides, it will also get content from yet another faster content engine DuckDuckgo that uses information from crowd based websites like Wikipedia and Yahoo Answers to answer questions.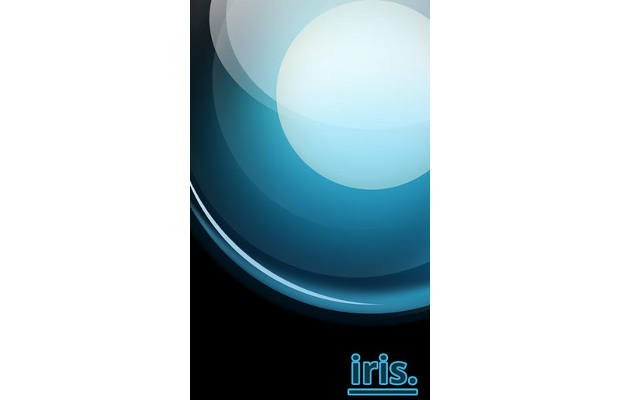 With that, the applications speech engine has been tweaked for better voice and speech recognition and is able to understand various accents. It would thus provide better results, but some problems can still be expected as this is an application and not an integral part of Android operating system.
Unlike Siri, the application is not very polished and a few bugs have been reported by users. as the best assistant for Android so far and since it is available free of cost, it is worth a try.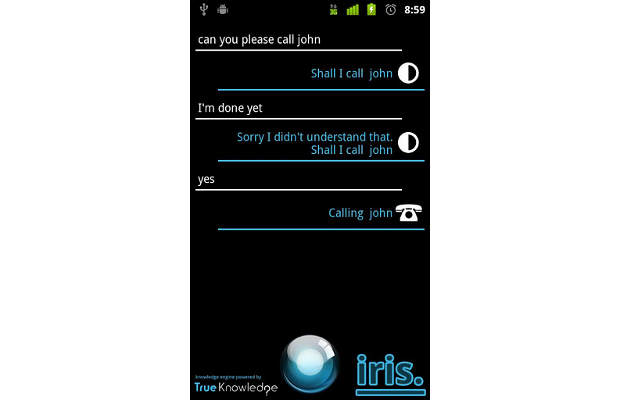 We tested the application ourselves and except on a few rare occasions, Iris worked flawlessly, answering questions very fast indeed.
The application is available free of cost on Android Market and can be installed on Android devices with OS version 2.1 and above. Users can search for the Iris application directly through the app store or by following this