In a move to offer a smoother ticketing experience, the Indian Railways has decided to switch to a more user-friendly UI as it launches the newly designed irctc.co.in, a beta version of which was rolled out at 12 AM today. Coming off as the first major update in four years, new irctc.co.in website not only transitions into a smoother user interface that's less cluttered than its original site but also offers newer features to go with.
Along with the more professional look, the new IRCTC website offers a ticket search feature which is available right from the home screen and can be used without a user needing to ending their log-in credentials. This means, if you wished to search for trains on any given date, you'd no longer have to sign in to your IRCTC account to check the availability of the tickets.
The new irctc.co.in not only offers an informative and simpler UI, there are several filters that customers can make use of which will help them plan a trip like you go through a travel/tourism site. Users will be able to sort out and filter through class, train, quota, and departure/arrival time while searching for trains in addition to availability for other dates and a fare break-up. All features can now be accessed across various platforms including desktops, mobile phones, and tablets.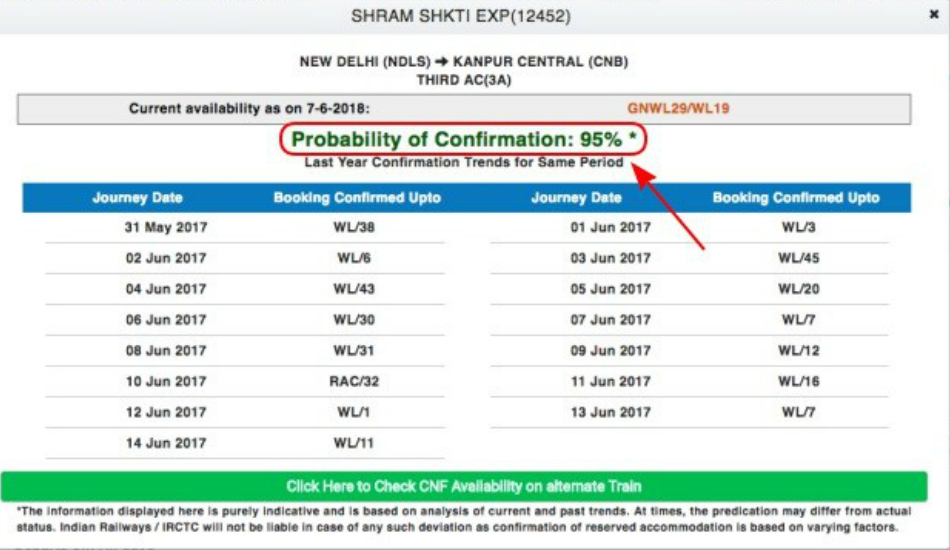 However, the biggest feature to be added to the new portal is the ability to check for confirmation probability. Yes, you read that right. You'll now be able to know the probability of a wait-listed ticket getting confirmed before even booking a ticket. IRCTC says it's being able to do so using an algorithm that churns up 13 years of data and dynamic live conditions to provide precise predictions for a wait-listed ticket.
Other new features include selecting an alternative train using 'Vikalp', change of boarding point, request for SMS and setting up six separate banks as preferred for a faster payment process. Users will also be able to create separate cards for each passenger so users don't have to fill in particulars every time they book a ticket and thus allow a faster checkout.
The redesigned IRCTC site will be up and running as a beta version of the older website for a period of 15 days during which it'll ask users to provide suggestions for improving its ticket booking experience. After the beta period, the Indian Railways will switch to the new portal by removing its older website completely.