With Indian Premier League (IPL) set to begin from April 4, players of Mumbai Indians (MI) plan to connect with their fans through Facebook.
Sachin Tendulkar, his deputy Harbhajan Singh, Rohit Sharma, Lasith Malinga and other star players of the MI team are reaching out to fans by sending personalised videos to fans through MI's fan page, MIPaltan, on Facebook.
In the video, the MI players are seen thanking the fans for supporting them through the years and goes on to invite them to keep in touch on Facebook thereby opening up a whole new dialogue between the players and fans. The campaign aims to provide a platform for the fans to discover more about their favorite players and interact on FB, just like one's own friend!
A Mumbai Indian spokesperson said to The Mobile Indian, "The campaign, Players become Friends, has been designed to increase the interactivity quotient between the players and the fans in the digital space – thus breaking the invisible wall between the two."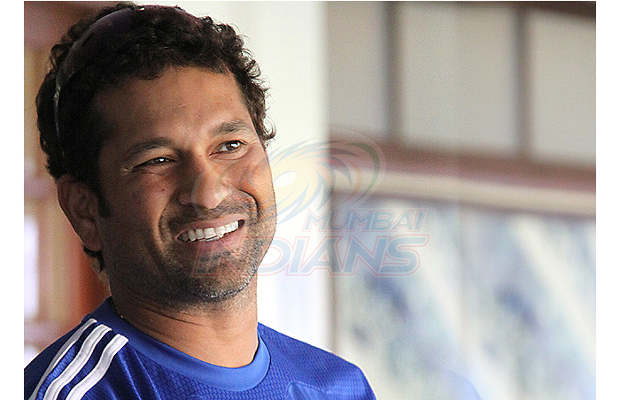 In the MI fan page, MIPaltan, Sachin will be sharing some of his best cricketing and personal memories while Ambati and Malinga will share their experiences of playing for Mumbai Indians. The entire fan engagement campaign promises to be a memorable journey.
The spokesperson further said, "Its not just a one-way relationship, but a dialogue between the players and fans."
In India, Facebook is a very popular medium of social networking and according to a report, 42 per cent of mobile users in the country access it through apps, mobile web browser and SMS.
Mumbai Indian fans can access Facebook through handsets which have a dedicated Facebook button like HTC's ChaCha and Salsa, which means that users can access the social networking site with just one touch.
Besides, mobile users in India can find dedicated Facebook buttons on many low cost handsets such as Samsung's Guru and Micromax's Q5FB and Bling.
If your phone does not have a Facebook button, you can nevertheless access the site via SMS, MMS, a mobile web browser or even IVR (interactive voice response).
You can do a lot of basic things through SMS such as looking up profile information of people on your friend list, sending personal messages, posting on people's walls, and adding friends to your network but you have to keep in mind that such SMSes cannot be more than 160 characters long.
The MMS standard is an enhancement over the SMS feature — with no limit to message size. It allows you to send not only text, but also sound files, video and images.
For using Facebook through SMS and MMS, service providers usually charge premium rates of about Rs 3 per message, but of late some service providers such as Aircel are offering unlimited SMS for Facebook users at Rs 5 a week.
If your handset supports web browsing capabilities you can also experience Facebook through it. You'll need to open your phone's browser and type m.facebook.com to reach Facebook's mobile-friendly portal.
In its web version, Facebook has even taken care of subscribers who have a limited mobile broadband plan by offering a stripped-down version of its site – m.facebook.com. The site is a text-only version that enables people to view news feeds, comment on posts and send messages, though it does not allow users to view or post photos and videos.
For using Facebook on mobile, users are charged standard wireless data fees – usually 10 paise for 10 KB of data, or if the user has opted for a particular data plan he will be billed according to that.
Recently, a new feature has been launched by independent players and telecom operators using which you can post Facebook status updates in your voice via IVR. To do this you need to dial a number assigned by your service provider and record a voice message, which will then appear instantly on Facebook as your status message. Since you don't need an internet connection to do this, the service can be availed even with a basic mobile phone at standard call rates.
Users can even access Facebook on mobile through an app. For that they just need to download the app from app stores like Android Market, Nokia Store, iTunes and BlackBerry World.