In a move to strengthen its product portfolio, Intex has announced that it'll launch 10 new feature phones under its ECO and Turbo series. The phones will be made available during the course of the next 10 weeks, starting December 2018 and can be purchased for a starting price of Rs 745.
The new range of feature phones come under Intex's ECO series and Turbo series. The Intex Eco lineup consists of the Eco 102X, Eco 105+, ECO 106X, Eco 107 & 107+, Eco Slimzz and ECO 210x. All the phones in the Eco lineup feature a 1.8-inch display and battery unit that ranges between 500mAh and 2,000mAh. The devices come with multi-language support, a camera, GPRS and a mobile tracker, battery saver, Wireless FM radio, dedicated music keys, vocal dialler, One Key Screen Shot and auto-call recorder and smart control.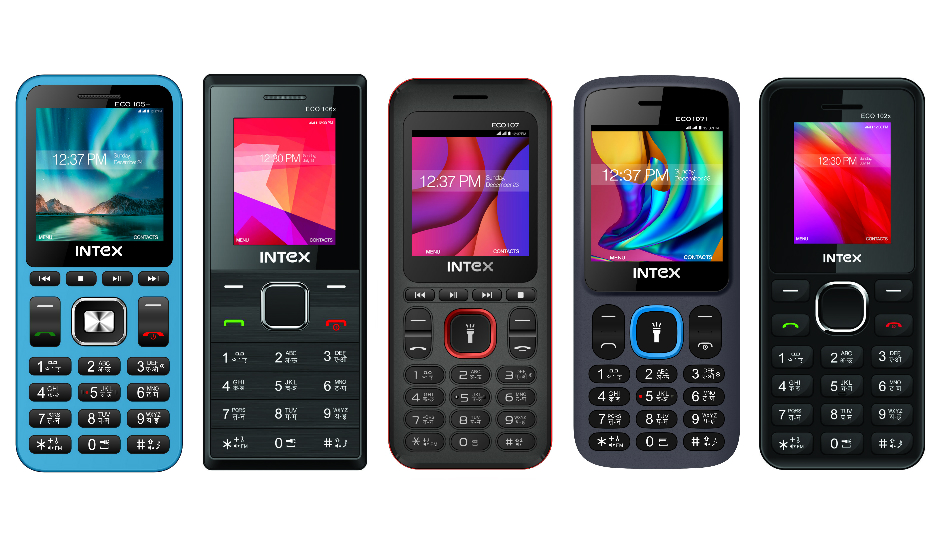 The Intex Turbo series on the other hand feature displays that span up to 2.4-inch in size. The three devices in the Turbo range include the Turbo 108, Turbo 210+, Turbo G10+ and Turbo Slimzz. The Intex Turbo feature phones come loaded with a phonebook that can hold up to 2,000 contacts, an expandable memory of 32GB, 1000-1700mAh of battery, Auto Call Record, Data protection, Vocal Dialler, Wireless FM, One Key Screen-shot, One Key Auto Call Recorder , Smart-Divert, Blacklist/Whitelist, Mobile Tracker and multi-language support.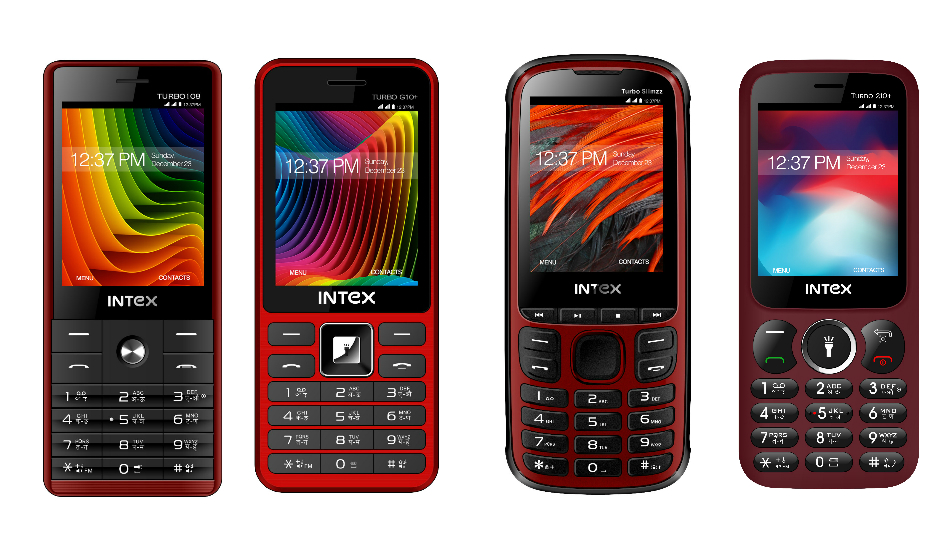 Commenting on the launch of their new feature phones, Intex Technologies Director, Nidhi Markandey said "To mark the coming new year, we wanted to give a wide choice to feature phone users and give them an impressive range to choose from. With this, feature phone users will get smart features like Wireless FM Support, Menu in 5 languages, ability to read/write in 23 languages, Battery saver, voice dialer, Data protection, screenshot, peer control, auto-call recorder, LED Torch. Being a 22-year-old Indian company, Intex understands the needs and requirements of the consumers especially those residing in smaller towns and the hinterland. We have always strived to improve and empower the lives of people through feature-rich products and this new range of feature phones is the testimony to our commitment".
The new Intex Eco and Turbo feature phones will be available in various vibrant colours in the price range of Rs 745 to Rs 1,145.