Tom Kilroy, executive vice president of Intel, showed off the new Intel Atom Bay Trail-T mobile processor tablets at the Computex 2013 in Taipei, Taiwan. The new Intel Atom Bay Trail-T processors promise three times the performance of the Clover Trail family of processors. Other than that there were Intel Atom Bay Trail-T processors paired with Intel's first multi-band 4G LTE chip – XMM 7160 chip.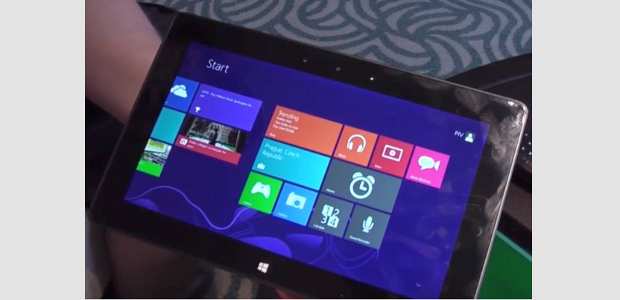 Intel's upcoming 22 nm Bay Trail-T processor belongs to the Atom family meant for tablets. The Intel Atom family's next generation Bay Trail-T processors promise superior graphics and two times more performance than current generation Clover Trail mobile processors.
Kilroy stated that Bay Trail-T based tablets offer about 8 hours of battery life and a week of standby time. The Bay Trail-T mobile processors will support Android and Windows 8.1 platforms. Intel aims to deliver Intel Atom Bay Trail-T based mobile processors by the end of this year.
So far Windows tablets have hardly had any luck in India and now we expect more 8 inch and smaller Windows tablets to hit markets in the coming months. While Microsoft promises great user experience the pricing part lies in the hands of tablet makers.