Popular iOS image editing application, Instagram will be launched soon for Android operating system based smartphones and tablets. Although final information pertaining to the launch date of the application is still scarce but the developers have opened up the web registration page for the application, which leads us to believe that the application will also come soon.
Instagram has over 27 million registered users in the iOS platform while its Android version is currently being tested for its launch that is expected to happen soon enough. Instagram is one application that allows users to do one touch improvements in the photographs and share them easily on various social networking and photo sharing websites as well along with its own sharing space on Instagram.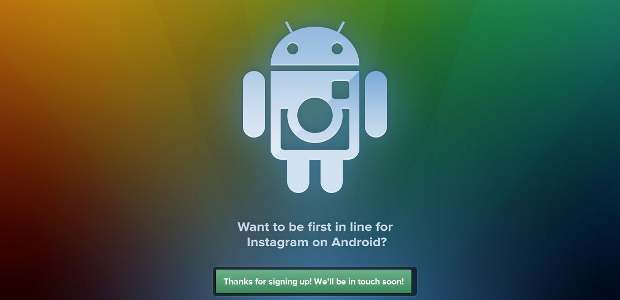 The functioning of the Instagram application is very simple all users need to do is click or select a picture and Instagram has a set of filters that a user can choose from and apply to get the desired effect on the picture. Once the desired effect is obtained on the photograph, users can also chose to tweak the depth of view or angle of view of the image. Upon completion users can simply add those photographs to their feed or can also share it amongst other friends through numerous social networking websites like Facebook and Twitter.
The application is available free of cost for all iOS based devices and soon will be made available for Android. For the time being Android users can visit the Android registration page to receive first-hand information about the application as and when it is announced.