Instagram has announced a new Poll Sticker and host of new creative tools in its Stories. The latest update will be available as part of Instagram version 16 and above in Apple's App Store and Google Play.
Starting with interactive poll stickers, users will be able to add the poll sticker on their stories. All you need to do is drag and drop the sticker anywhere in the story. One can also write their own questions and can even customize the poll choices. After the poll is shared, their friends and followers can start voting and one can also see real-time results, which is similar to what we have seen in Twitter polls.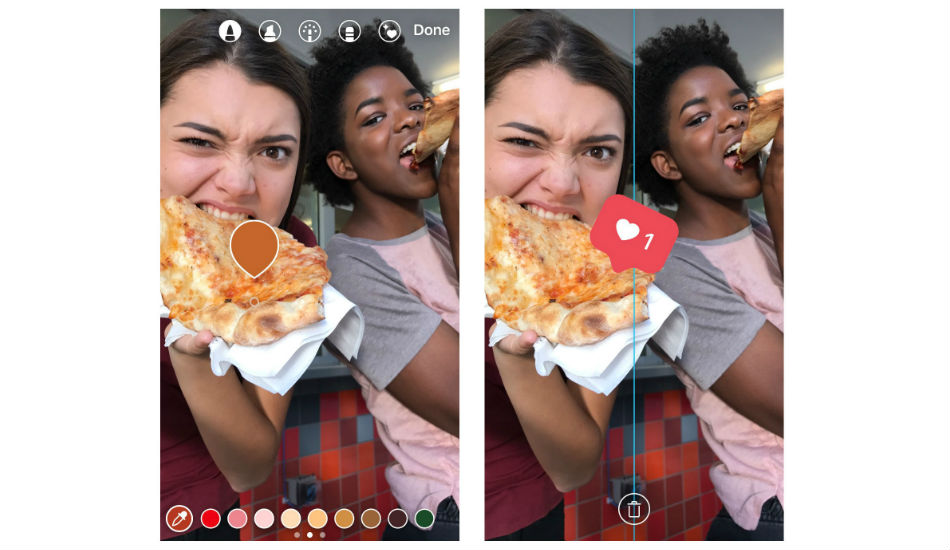 In order to see the poll results, users need to swipe up to open the viewer list for that part of their story. One will be able to see how many votes each option received, who voted and what option they chose. Lastly, like eachand every story, the poll and its results will disappear after 24 hours.
Coming to new creative tools, users will now be able to choose a colour picker for text and brushes and an alignment tool for text and stickers. One can choose a colour for the text or drawing tool from the photo or video through an eyedropper icon at the far left.
You might also like this:
Interestingly, iOS gets an additional feature to align the text and stickers in Stories. Through this new update, users will be able to position text or a sticker on their photo or video with a help of new blue lines. Users can rotate text or a sticker and the new guides will also help to snap sticker back to horizontal.