Lenovo was reported of working a high end Google Android based smartphone running a quad-core Qualcomm Snapdragon 800 chip. Now a Chinese website, Leiphone, published images of the Lenovo X910 handset running the Android mobile operating system with a custom layer of interface from Lenovo.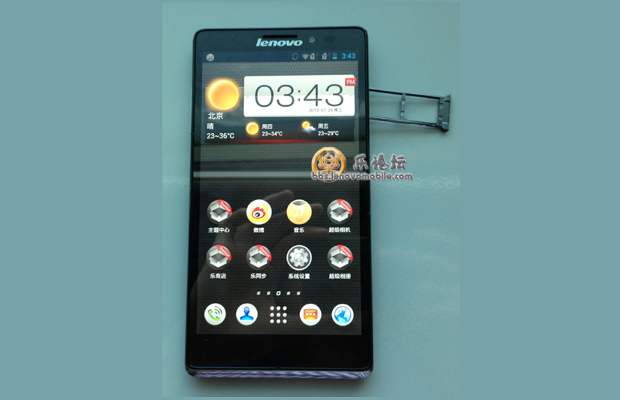 Lenovo will soon join the league of major high end Android based smartphone makers with its ambitious X910 handset. The images of the Lenovo X910 reveal a slim looking device with a large screen display – most likely 5-inch or higher. This display will have native 1920×1080 pixel resolution.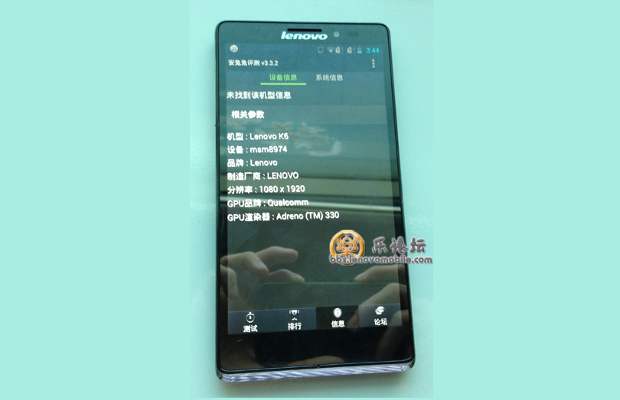 The images show the usage of stainless steel like rim that forms lower part of the phone at the back side.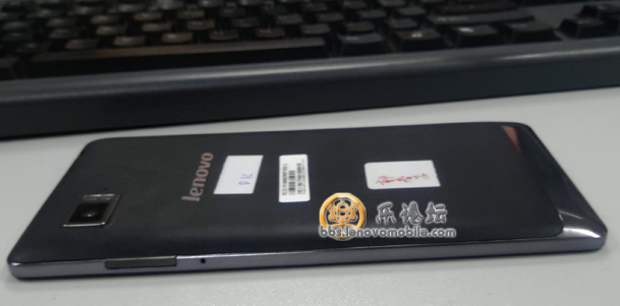 The Lenovo X910 is first being targeted for the China region since the images clearly show Dual-SIM set up with a SIM tray and also SIM indicator in the Status bar of the device. Lenovo has codenamed the X910 smartphone as K6.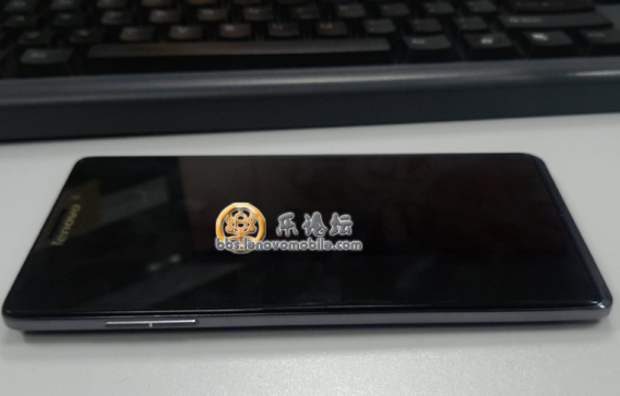 This will be yet another powerful quad-core Qualcomm Snapdragon 800 based smartphone that can be expected later this year.