NFC (Near field communcation) has the potential to change the way and reasons we use our phone – payments, sharing and ticketing . Hyundai, the car brand, has brought in another use case by showcasing a phone with NFC as a car key.
Hyundai has demonstrated this concept on a Hyundai's popular i30 in Germany, the smartphone integration technology will be available to car buyers in two years. carsguide.com.au has reported.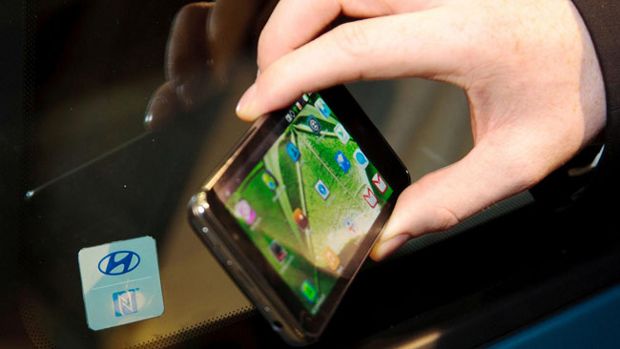 The concept allows users to open and lock a car by waving the phone on a tag on the window of the car. When user enters the car, the phone can be kept on a pad in the centre console that wirelessly charges it while the content is synced and streamed to the car's infotainment system and touchscreen.
The system can also store in-car preferences, including radio stations, seating positions and even mirror adjustment – with multiple profiles able to be saved for different drivers.
While the is nothing new about the concept given that NFC is already available on phones and presetting a cars seat and mirror is already allowed in many cars. What Hyundai is attempting with this concept is just integrating the two things. This means that this functionality will not just remain a concept and will be used by car makers across the board sooner.
Hyundai plans to offers the smartphone system on cars in 2015, and says it is also working on improved reversing cameras and lane departure alert systems with similar technology.